1 Night plus 1 round
The Carrick course
Includes Full Scottish Breakfast
£259 (1st July 2021 to 31st Aug 2021)

£256 (1st Sep 2021 to 30th Sep 2021)

£195 (1st Oct 2021 to 31st Oct 2021)

£155 (1st Nov 2021 to 22nd Dec 2021)

£162 (3rd Jan 2022 to 31st Mar 2022)

£197 (1st Apr 2022 to 30th Apr 2022)

£223 (1st May 2022 to 30th Jun 2022)

£267 (1st Jul 2022 to 31st Aug 2022)

£265 (1st Sep 2022 to 30th Sep 2022)

£201 (1st Oct 2022 to 31st Oct 2022)

£161 (1st Nov 2022 to 22nd Dec 2022)
1 Night plus 2 rounds
The Carrick course
Includes Full Scottish Breakfast
£341 (1st July 2021 to 31st Aug 2021)

£339 (1st Sep 2021 to 30th Sep 2021)

£255 (1st Oct 2021 to 31st Oct 2021)

£194 (1st Nov 2021 to 22nd Dec 2021)

£201 (3rd Jan 2022 to 31st Mar 2022)

£257 (1st Apr 2022 to 30th Apr 2022)

£306 (1st May 2022 to 30th Jun 2022)

£350 (1st Jul 2022 to 31st Aug 2022)

£348 (1st Sep 2022 to 30th Sep 2022)

£262 (1st Oct 2022 to 31st Oct 2022)

£199 (1st Nov 2022 to 22nd Dec 2022)
2 Nights plus 2 rounds
The Carrick course
Includes Full Scottish Breakfast
£517 (1st July 2021 to 31st Aug 2021)

£513 (1st Sep 2021 to 30th Sep 2021)

£389 (1st Oct 2021 to 31st Oct 2021)

£310 (1st Nov 2021 to 22nd Dec 2021)

£323 (3rd Jan 2022 to 31st Mar 2022)

£394 (1st Apr 2022 to 30th Apr 2022)

£447 (1st May 2022 to 30th Jun 2022)

£535 (1st Jul 2022 to 31st Aug 2022)

£530 (1st Sep 2022 to 30th Sep 2022)

£403 (1st Oct 2022 to 31st Oct 2022)

£321 (1st Nov 2022 to 22nd Dec 2022)
3 Nights plus 2 rounds
The Carrick course
Includes Full Scottish Breakfast
£693 (1st July 2021 to 31st Aug 2021)

£686 (1st Sep 2021 to 30th Sep 2021)

£524 (1st Oct 2021 to 31st Oct 2021)

£427 (1st Nov 2021 to 22nd Dec 2021)

£446 (3rd Jan 2022 to 31st Mar 2022)

£530 (1st Apr 2022 to 30th Apr 2022)

£587 (1st May 2022 to 30th Jun 2022)

£719 (1st Jul 2022 to 31st Aug 2022)

£713 (1st Sep 2022 to 30th Sep 2022)

£543 (1st Oct 2022 to 31st Oct 2022)

£443 (1st Nov 2022 to 22nd Dec 2022)
3 Nights plus 3 rounds
The Carrick course
Includes Full Scottish Breakfast
£776 (1st July 2021 to 31st Aug 2021)

£769 (1st Sep 2021 to 30th Sep 2021)

£584 (1st Oct 2021 to 31st Oct 2021)

£465 (1st Nov 2021 to 22nd Dec 2021)

£485 (3rd Jan 2022 to 31st Mar 2022)

£591 (1st Apr 2022 to 30th Apr 2022)

£670 (1st May 2022 to 30th Jun 2022)

£802 (1st Jul 2022 to 31st Aug 2022)

£795 (1st Sep 2022 to 30th Sep 2022)

£604 (1st Oct 2022 to 31st Oct 2022)

£482 (1st Nov 2022 to 22nd Dec 2022)
Room Upgrade rates
Price per room per night
Treat yourself to a room upgrade!
£110 - Loch View Room with balcony

£209 - Stuido Suite Auld House

£275 - Loch View Studio Suite Auld House

£275 - Loch View Studio Suite

£275 - Loch View Studio Suite with Balcony

£330 - Loch View Suite Auld House

£352 - Loch View Terrace Suite Auld House

£374 - Loch View One Bed Suite Auld House

£374 - Loch View One Bed Suite

£1870 - The Cameron Suite
Dining options available include 3 course lunch at £31 per person, 3 Course Dinner at £61 per person and Afternoon tea at £33 per person. Please remember to include these options on your booking form.
Contact us if you want a Tailor Made Custom Fit quote for a package that is not listed above.
Location
Amazing location with stunning scenery just North of Glasgow
Course
Host of the Scottish ladies open and PGA Cup
Breakfast
Unbeatable Scottish Breakfast - The best in Scotland
Overall Value
Not the cheapest venue but you get what you pay for with this one - Amazing!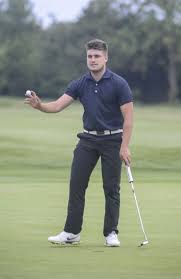 I Williams
Top Hotel
Hotel amazing. Staff great. Food fabulous. Would recommend this place any time. Little bit of luxury does you good.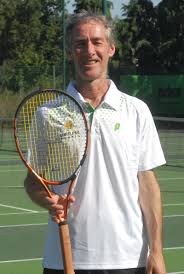 Mark Johnstone
Quality & Relaxation
Wonderful place to stay and play golf. We were all looked after by the staff, food and rooms all to a high standard. Cant wait to visit again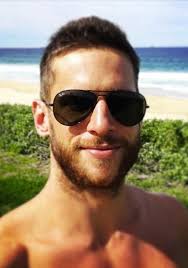 John Power
Super Location
Great time we had here. all round excellent! golf and food. The staff are brilliant! were coming again👌
Cameron House – Hotel
Epic Scottish landscapes. A 24-mile long freshwater loch. An undeniably 5-star resort. On their own, impressive, together, magnificent.
From the historic details and impressive grandeur of the past to the classic charms of the present, our bedrooms offer a warm welcome and sumptuous retreat in the heart of Loch Lomond. Stylish yet comfortable, each space has been designed with every day luxury living in mind, curated using the finest Scottish fabrics, furnishings and artworks. The majority boasting magnificent views across Loch Lomond or the beautiful hotel gardens.
The 300-acre state at The Carrick is home an amazing golf course set in tranquil and beautiful surroundings.
The traditional and beautiful Cameron House is a self contained world of comfort and charm – perched on the banks of Loch Lomond, Cameron House offers 96 deluxe bedrooms and suites, all of which are decked with beautiful furniture and the finest bedding and linen.
The intimate atmosphere throughout Cameron House reflects the premium that is placed on ensuring that every visitor is assured of a special golf break experience. The new development has made a huge impact in its short existence, and is now established as one of Scotland's premier luxury golf break destinations.
Cameron House is furnished with a top class leisure complex; facilities include an indoor swimming pool, steam room, sauna, aerobic studio, fitness suite, jacuzzi and kids club. There is also a snooker room, in addition to squash and tennis courts.
Lomonds is the ultimate fine dining experience, where the finest Scottish produce is expertly manipulated with amazing results.
Enjoy a great meal and spectacular views of the loch at the waterfront Marina Restaurant, or kick back next to the golf course at The Carrick's Claret Jug clubhouse.
With panoramic views of loch, you'll be hard pressed to concentrate on choosing one of the 270 malts in the Whisky Bar.
The Carrick Course
Nine holes on the high road, nine on the low road. Golfers should prepare themselves for an epic journey of stunning greens, majestic highland backdrops brilliantly peppered with bunkers and of course the world's most beautiful water hazard – the great loch itself.
The Ladies Scottish Open, the PGA Cup, and the Europro Tour. All have been held at The Carrick, and it's easy to see why. From the championship tees, The Carrick is a par 71 and 7,082 yards long. A test for even the most established player. Thankfully, four more teeing options make this utterly stunning and uniquely situated course enjoyable for every level of golfer.
Arrive at The Clubhouse golf shop where the team will lead you in the right direction to your first tee. Make your way around the most beautiful water hazard in the world of golf, take in the loch views and enjoy your time with us.
Contact Union Jack Golf to book your golf holiday package deal for the best rates you will find – Guaranteed!