Formby Hall Golf Resort & Spa
November to March Prices
Includes 2 Course Dinner, and Full English / Continental Breakfast
1 Night (Mon - Fri) & 1 Round £84 per person

1 Night (Mon - Fri) & 2 Rounds £99 per person

1 Night (Sat) & 2 Rounds £149 per person

1 Night (Sunday Driver) & 2 Rounds £104 per person

2 Nights (Fri - Sat) & 3 Rounds £210 per person

2 Nights (Sun - Thurs) & 3 Rounds £174 per person
Formby Hall Golf Resort & Spa
April, July, August, October Prices
Includes 2 Course Dinner, and Full English / Continental Breakfast
1 Night (Mon - Fri) & 1 Round £105 per person

1 Night (Mon - Fri) & 2 Rounds £129 per person

1 Night (Sat) & 2 Rounds £179 per person

1 Night (Sunday Driver) & 2 Rounds £135 per person

2 Nights (Fri - Sat) & 3 Rounds £250 per person

2 Nights (Sun - Thurs) & 3 Rounds £224 per person
Formby Hall Golf Resort & Spa
May, June September Prices
Includes 2 Course Dinner, and Full English / Continental Breakfast
1 Night (Mon - Fri) & 1 Round £114 per person

1 Night (Mon - Fri) & 2 Rounds £139 per person

1 Night (Sat) & 2 Rounds £194 per person

1 Night (Sunday Driver) & 2 Rounds £144 per person

2 Nights (Fri - Sat) & 3 Rounds £280 per person

2 Nights (Sun - Thurs) & 3 Rounds £244 per person
Location
Great location on the course.
Pool
Great spa treatments available
Breakfast
Full English and Continental available
Overall Value
A package to suit all budgets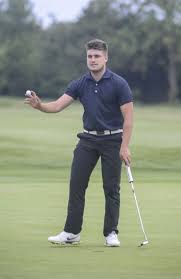 I Williams
Top Hotel
Hotel amazing. Staff great. Food fabulous. Would recommend this place any time. Little bit of luxury does you good.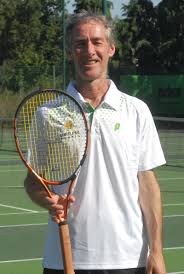 Mark Johnstone
Quality & Relaxation
Wonderful place to stay and play golf. We were all looked after by the staff, food and rooms all to a high standard. Cant wait to visit again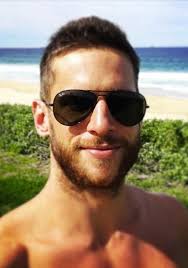 John Power
Super Location
Great time we had here. all round excellent! spa golf food massage staff brilliant! were coming again ha👌
Formby Hall Golf Resort & Spa
We are here to make sure that you have a great time. Whether you choose to relax in our spa & health club, enjoy a round of golf on the championship courses, explore the countryside and beaches on our doorstep, indulge with fine food and handcrafted cocktails, or just kick back in the comfort of your luxurious bedroom. However you choose to enjoy yourself at Formby Hall, we understand that your time is precious and memories last forever.
Stay at Formby Hall Golf Resort and enjoy a relaxing pace and some of the finest golf on England's Golf Coast. Compete on the challenging 72-par Championship Old Course, an established venue on the European Challenge Tour. Our 9 hole par three Woodhey Dunes Course has been described as the best in the UK. Enjoy time in the Fairway Bar & Grill and relax in the Health Club & Spa.
The Championship Old Course
Situated in the heart of England's Golf Coast, Formby Hall Golf & Spa Hotel is one of the finest golf resorts for golf breaks and days in the UK. Our challenging 72-par Championship Old Course, provides the highest standards, with an established venue on the European Seniors Tour, European Challenge Tour and PGA Euro Pro Tour.
The Golf Concierge is on hand to assist with all additional arrangements, such as booking other Golf Courses (including the Royal Courses) on England's Golf Coast, Golf Buggy Hire, Golf Club Cleaning, Transportation and time with our Golf Professionals.
The PGA Academy is popular with both beginners and seasoned golfers wishing to improve their game. With both Indoor and Outdoor Teaching Rooms, Driving Range, Video Analysis and the famed Harold Swash Putting School, the facilities and expertise are seen as one of the best in the country.
Contact Union Jack Golf to book your golf holiday package deal for the best rates you will find – Guaranteed!