Gleneagles
November to March Prices
1 Night (Mon - Sat) & 1 Round £197 per person

1 Night (Mon - Sat) & 2 Rounds £247 per person

1 Night (Sun) & 1 Round £170 per person
Gleneagles
April & October Prices
1 Night (Mon - Sat) & 1 Round £285 per person

1 Night (Mon - Sat) & 2 Rounds £399 per person

1 Night (Sun) & 1 Round £210 per person
Gleneagles
May to September Prices
1 Night (Mon - Sat) & 1 Round £322 per person

1 Night (Mon - Sat) & 2 Rounds £424 per person

1 Night (Sun) & 1 Round £235 per person
Location
Great location set in its own grounds
Pool
Great spa treatments available
Breakfast
It does not get much better than this!
Overall Value
You get what you pay for and this one is one of the best around!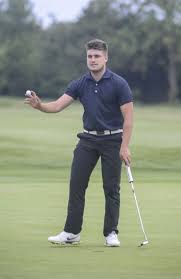 I Williams
Top Hotel
Hotel amazing. Staff great. Food fabulous. Would recommend this place any time. Little bit of luxury does you good.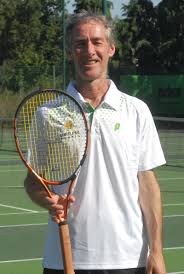 Mark Johnstone
Quality & Relaxation
Wonderful place to stay and play golf. We were all looked after by the staff, food and rooms all to a high standard. Cant wait to visit again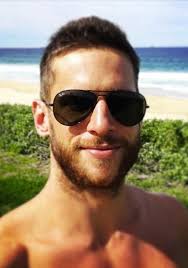 John Power
Super Location
Great time we had here. all round excellent! spa golf food massage staff brilliant! were coming again ha👌
Gleneagles UK Golf Break
With three bucket-list championship courses and an unparalleled golfing experience, it's no coincidence Gleneagles is the only venue in Europe to have hosted both the Ryder and Solheim Cups.
There are numerous room options to choose from all of which will not disappoint.
There are also over 10 bars and restaurants to choose from including the Strathearn – a classical Franco-Scottish fine dining restaurant. Expect theatre from the traditional gueridon service, heat from the flambe, rhythm from the music, and exceptional dishes created from Scotland's finest produce.
There is also the Andrew Fairlie – one of Europe's finest restaurants. An intimate two Michelin-starred gastronomic delight, renowned for simple yet indulgent French-inspired cooking.
More informal choices are also available at the Birnam Brasserie, amongst many other choices.
The Kings Course
The King's Course, created by James Braid and opened in 1919, is a masterpiece of golf course design, which has tested the aristocracy of golf, both professional and amateur. King's is certainly one of the most beautiful and exhilarating places to play golf in the world. And all the holes have evocative and historic Scots names, what's not to like?
The Queens Course
Threading its way through the high ridges to the north and west of the estate, The Queen's Course hides its challenges behind some truly stunning scenery. It has attracted Ballesteros, Norman and Watson (to say nothing of Connery, Crosby and Lancaster) and is a course that's easy to fall in love with. At little over 3,000 yards long, the front nine of the Queen's Course seems an easy introduction to your round. Don't be fooled. Let's discover a little more shall we?
The PGA Centenary Course
Jack Nicklaus described the PGA Centenary course as the "finest parcel of land in the world I've been given to work with" and he's certainly done it proud. Host to both the Ryder Cup 2014 and Solheim Cup 2019, this masterpiece of a course offers a stern challenge in a fabulous setting. While each tee offers views over the Ochil hills, the golfer needs to keep their wits about them on a course that stretches nearly 7,000 yards from the white markers. Here's what you need to know.
Contact Union Jack Golf to book your golf holiday package deal for the best rates you will find – Guaranteed!