Vale Resort Golf & Spa
November to March Prices
Includes 3 Course Dinner, and Full Welsh Breakfast
1 Night (Sunday Driver) & 2 Rounds £111 per person

1 Night (Mon - Thu) & 2 Rounds £111 per person

1 Night (Fri) & 2 Rounds £121 per person

1 Night (Sat) & 2 Rounds £141 per person

2 Nights (Sun - Wed) & 3 Rounds £182 per person

2 Nights (Thurs) & 3 Rounds £192 per person

2 Nights (Fri & Sat) & 3 Rounds £222 per person
Vale Resort Golf & Spa
July, August & October Prices
Includes 3 Course Dinner, and Full Welsh Breakfast
1 Night (Sunday Driver) & 2 Rounds £121 per person

1 Night (Mon - Thu) & 2 Rounds £131 per person

1 Night (Fri) & 2 Rounds £161 per person

1 Night (Sat) & 2 Rounds £176 per person

2 Nights (Sun - Wed) & 3 Rounds £232 per person

2 Nights (Thurs) & 3 Rounds £252 per person

2 Nights (Fri & Sat) & 3 Rounds £287 per person
Vale Resort Golf & Spa
April Prices
Includes 3 Course Dinner, and Full Welsh Breakfast
1 Night (Sunday Driver) & 2 Rounds £111 per person

1 Night (Mon - Thu) & 2 Rounds £121 per person

1 Night (Fri) & 2 Rounds £141 per person

1 Night (Sat) & 2 Rounds £161 per person

2 Nights (Sun - Wed) & 3 Rounds £212 per person

2 Nights (Thurs) & 3 Rounds £222 per person

2 Nights (Fri & Sat) & 3 Rounds £267 per person
Vale Resort Golf & Spa
May, June & September Prices
Includes 3 Course Dinner, and Full Welsh Breakfast
1 Night (Sunday Driver) & 2 Rounds £131 per person

1 Night (Mon - Thu) & 2 Rounds £141 per person

1 Night (Fri) & 2 Rounds £171 per person

1 Night (Sat) & 2 Rounds £Not Available

2 Nights (Sun - Wed) & 3 Rounds £242 per person

2 Nights (Thurs) & 3 Rounds £262 per person

2 Nights (Fri & Sat) & 3 Rounds £297 per person
Location
Great location on the course.
Pool
Great spa treatments available
Overall Value
A package to suit all budgets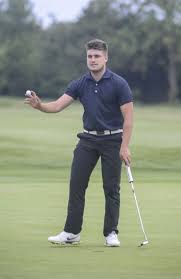 Moomis
Top Hotel
Very friendly staff, decent food. Good deal for golf break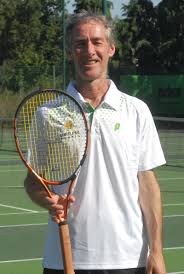 Hotels.co reviewer
Quality & Relaxation
Over the last couple of years I have been trying to find somewhere in South Wales that is convenient for Cardiff and Swansea, but with a little bit of wow for my sub £150 budget. This is it! …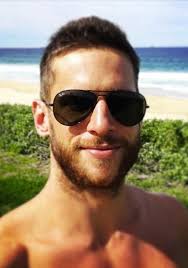 Hotels.com reviewer
Super Location
Love this hotel,the staff are very helpful and polite. The rooms are a good size and very clean and comfortable. The food is also very good,as are the leisure facilities .
Vale Resort Golf & Spa
You can do as much, or as little, as you choose when you stay with us. For the energetic there's two championship golf courses, tennis and squash courts, a 20m pool and state-of-the-art gym. But for those seeking a relaxing escape our spa offers a haven of peace and tranquility but it's our great food and sumptuous bedrooms that will likely prove the biggest draw.
The Vale Resort combines convenience and accessibility with world class facilities. Ideally located, just three minutes from junction 34 of the M4, 15 minutes from Cardiff city centre and 20 minutes from many of South Wales' major historical and tourist attractions. The Resort has been designed to blend seamlessly into a backdrop of 650 acres of outstanding natural beauty, creating a relaxing and tranquil environment for your time with us.
Our AA rosette Vale Grill restaurant offers a menu designed to emulate the traditional elements of home cookery with an added touch of innovation from our chefs to create a 'Best of Welsh' dining experience. Using fresh, locally sourced produce combining the cosmopolitan edge of the Resort with traditional freshness. Alternatively, why not try one of our bars offering everything from sandwiches and snacks to good wholesome food – whatever takes your fancy!
2 courses to choose from
If you like a golf course that is vast, award-winning, woodland-fringed and surrounded by some of Wales' most idyllic countryside then we'd recommend you tee off at the Vale Resort's championship Wales National Course. It's guaranteed to deliver a challenging golf day you'll never forget. But if tricky water features are more up your street, then hot-foot it over to the Vale Resort's Lake Course, where water comes into play on 12 of its 18 holes.
Don't let the fact it's staged numerous PGA championships put you off: we strongly believe in encouraging players of all levels to come and enjoy our two exceptional courses.
The packages offered by Union Jack Golf include a round on both courses (one of which is normally open to members). Both courses are truly stunning and you will be challenged on both.
Contact Union Jack Golf to book your golf holiday package deal for the best rates you will find – Guaranteed!