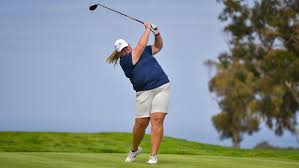 Denbur
Great Golf Course
Played here as part of a group of twelve and all went according to plan. An unusual course in that it is built in a residential area with some really interesting holes. Only issue was trying to get some food after playing. Not enough staff in the catering sector.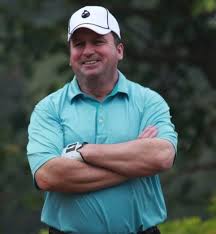 Bobski
Golf in Town
What a great course! Playing through the villas of the city you would never believe you were in a town. Playing a group of 4/5 holes and then travelling under main city roads to play another 4 or 5 on the other side. The quality of the course was excellent even for the time of year, and the staff in general were top class. Especially interesting was the 14th hole which had a full set of Roman ruins just short of the greens. Lots of water and great avenues of trees make this a course to visit whenever in Alicante or the urbanisation. 100% recommendation.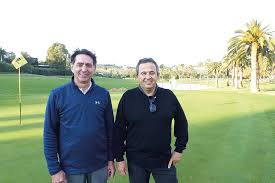 Rabby1
Good condition for the season
Played this course 5 times during a trip in December and January. Early tee times meant few delays for first nine although two days were delayed due due to frost. Green were in great condition, fast and true, fairways good enough for preferred lies. When i played 3 years ago early green fee included a buggy, but not this time so carried the bag, so the long walks between greens and tees became more apparent. Back nine was slower when playing behind groups that had started on the 10th. Overall a good test of golf.
Alicante Golf Course Information
18-holes par 72 Parkland golf course designed by Seve Ballesteros. Set on relatively level terrain, it features 5 large lakes, which come into play on 12 holes. A good test of golf!
Alicante Golf information
Designed by Spanish genius 'Seve Ballesteros', it is the only 18 hole, par 72, golf course on the Iberian Peninsula that has the configuration of 6 par 3, 6 par 4 and 6 par 5 holes. On each 9, there are no two consecutive holes with the same par, making play more interesting and producing more birdie opportunities. The design incorporates 5 large lakes, which come into play on 12 of the 18 holes, spread around the relatively level terrain that has been moulded with slight mounds and hollows. All of these characteristics add to the enjoyment and challenge of playing on a course that is a fair test for players of all levels.
Alicante Golf Club Location
Alicante Golf is a 45 minute transfer from Benidorm. Union Jack Golf offer a full transfer service to pick you up at your hotel in our fleet of mini buses and take you and your group direct to the golf course. Once you have finished your round and the obligatory 19th hole beer we collect you and take you back in to Benidorm for your evening of entertainment to begin. Book with Union Jack Golf for the best service and value available.
Union Jack Golf Top tip for this course is take a buggy. The distance between the holes is sometimes a long walk so a buggy helps.