Medplaya Agir Springs
All in Stay & Play Golf Holiday Packages
3 Nights & 2 Green Fees (Poniente & Altea) - From €205 pp

5 Nights & 3 Green Fees (Poniente, Levante & Altea) - From €333 pp

7 Nights & 5 Green Fees (Poniente, Levante, Altea, Alicante, & Bonalba) - From €555 pp
Medplaya Agir Springs
All in Stay & Play Golf Holiday Packages
3 Nights & 2 Green Fees (Poniente & Altea) - From €228 pp

5 Nights & 3 Green Fees (Poniente, Levante & Altea) - From €405 pp

7 Nights & 5 Green Fees (Poniente, Levante, Altea, Alicante, & Bonalba) - From €681 pp
Medplaya Agir Springs
All in Stay & Play Golf Holiday Packages
3 Nights & 2 Green Fees (Poniente & Altea) - Not Available

5 Nights & 3 Green Fees (Poniente, Levante & Altea) - From €521 pp

7 Nights & 5 Green Fees (Poniente, Levante, Altea, Alicante, & Bonalba) - From €765 pp
Medplaya Agir Springs
All in Stay & Play Golf Holiday Packages
3 Nights & 2 Green Fees (Poniente & Altea) - Not Available

5 Nights & 3 Green Fees (Poniente, Levante & Altea) - From €425 pp

7 Nights & 5 Green Fees (Poniente, Levante, Altea, Alicante, & Bonalba) - From €699 pp
Walking Times
Levante Beach – 2 Mins
Morgans Tavern – 13 Mins
Cafe Benidorm – 8 Mins
Planet Benidorm – 5 Mins
Benidorm Palace – 30 Mins
Old Town – 14 Mins
Poniente Beach – 18 Mins
Casino – 15 Mins
Golf Shop – 2 Mins
Indoor market – 18 Mins
Outdoor market – 13 Mins
Location
Central good for old town and Levante
Pool
Botique rooftop pool with a bar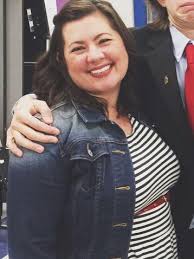 jackie672013
Lovely Hotel
Hi just spent 3 nights in room 104, will definitely be back. Spotlessly clean, tea and coffee making facilities, food was amazing,table service,no cattlemarket so food was piping hot, excellent location. Couldn't fault it at all
Barrie S
Golf Trip
Good place to stay for a golf trip , Union Jack golf just round the block! Excellent breakfast served each morning and very convenient for the seafront and old town! Golf courses quite nearby. Staff in hotel very helpful.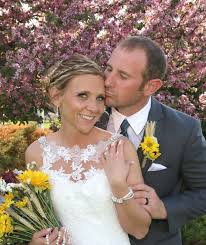 stevie b
A Gem
I'm not even waiting till I get home to review this hotel. Absolutely beautiful and amazing. Nice and easy check in. Room very clean and tidy. Got a lovely surprise as we walked into the room. Hotel had left lovely anniversary gifts to welcome us. Food has been Fantastic and the roof top pool and bar is great. Nice wee sun trap. Will definitely be a returning guest here at the hotel Agir
Benidorm Golf Hotel Agir Springs –
The Hotel Agir Springs is a modern and welcoming 4 star hotel located on the Avenida Mediterraneo, just 2 minutes' walk from the Levante Beach and close to the old town of Benidorm.
The Hotel Agir Springs offers 76 comfortable, well equipped rooms which are decorated in bright, modern colours and contemporary style.  Air-conditioned Double Rooms are specially designed for couples and are fully equipped with full bathroom, Satellite TV, Free Wi-Fi.  For a special treat, try the spacious Junior Suites which also include Tea and Coffee making facilities and Mini Bar. 
The restaurant with table service, located on the fifth floor gives our guests the opportunity to enjoy an 'Al Fresco' dining experience with tables on the large sunny terrace or to dine inside – it's your choice!  There's also a bar cafeteria where you can enjoy a selection of local tapas.
The Half Board service includes breakfast and dinner.  Dinner is a 3 course waiter service meal chosen from a daily menu
Chill out in the rooftop pool area, and in summer months enjoy cocktail as the sun sets in the cocktail bar, there's a solarium area to relax in.
The hotel Agir Springs is recommended exclusively for adults. Under 18s are not admitted.
This hotel is one of Union Jack Golfs most popular choices and is located just around the corner from our golf shop.
Book with Union Jack Golf as part of your golf holiday package deal for the best rates you will find – Guaranteed!
For other Courses and Hotels Use our "Tailor Your Own Holiday Booking Form" by clicking Here
Fill out the form below and we will get back to you with the best possible price for your specific dates