Medplaya
Flamingo Oasis
All in Stay & Play Golf Holiday Packages
3 Nights & 2 Green Fees (Poniente & Altea) - Not Available

5 Nights & 3 Green Fees (Poniente, Levante & Altea) - Not Available

7 Nights & 5 Green Fees (Poniente, Levante, Altea, Alicante, & Bonalba) - Not Available
Medplaya
Flamingo Oasis
All in Stay & Play Golf Holiday Packages
3 Nights & 2 Green Fees (Poniente & Altea) - From €225 pp

5 Nights & 3 Green Fees (Poniente, Levante & Altea) - From €404 pp

7 Nights & 5 Green Fees (Poniente, Levante, Altea, Alicante, & Bonalba) - From €654 pp
Medplaya
Flamingo Oasis
All in Stay & Play Golf Holiday Packages
3 Nights & 2 Green Fees (Poniente & Altea) - Not Available

5 Nights & 3 Green Fees (Poniente, Levante & Altea) - From €775 pp

7 Nights & 5 Green Fees (Poniente, Levante, Altea, Alicante, & Bonalba) - From €1142 pp
Medplaya
Flamingo Oasis
All in Stay & Play Golf Holiday Packages
3 Nights & 2 Green Fees (Poniente & Altea) - Not Available

5 Nights & 3 Green Fees (Poniente, Levante & Altea) - Not Available

7 Nights & 5 Green Fees (Poniente, Levante, Altea, Alicante, & Bonalba) - Not Available
Walking Times
Levante Beach – 12 Mins
Morgans Tavern – 13 Mins
Cafe Benidorm – 18 Mins
Planet Benidorm – 21 Mins
Benidorm Palace – 7 Mins
Old Town – 39 Mins
Poniente Beach – 44 Mins
Casino – 12 Mins
Golf Shop – 25 Mins
Indoor market – 8 Mins
Outdoor market – 13 Mins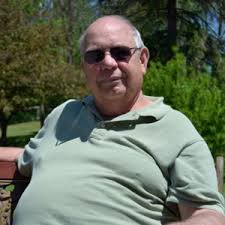 Neil M
Brilliant Holiday
Just returned from a week stay at this hotel.The room was spotless and towels changed daily. A very good choice of food, never went hungry.Entertainment excellent. Please give this hotel a try you will not be disappointed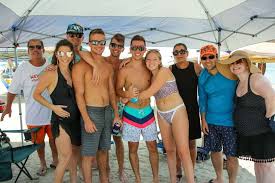 Eric Lyn
Great Hotel
Had 2 night's B&B at Flamingo Oasis 1st & 2nd feb 2020 .Excellent value large room with balcony overlooking pool Beakfast was excellent.Check in was quick & easy location perfect. Would definetly stay again but hopefully for longer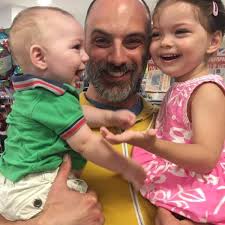 Tony S
Holiday
What a fantastic place Friendly staff. Good food and entertainment. Check out at 12 coach not picking up untill 5 but we are still being looked after. I will definitely be coming back. Only a 15 min walk to the beach. Plenty of bars and restaurants along the way. And good prices Tony from UK
Benidorm Golf Hotel Flamingo Oasis Information
The popular Hotel Flamingo Oasis offers guests fun in the sun All Inclusive holidays, with comfortable rooms, great food and entertainment for everyone.
Spacious, bright, light rooms offer comfortable accommodation for up to four people, with two single beds and two sofa beds, fully equipped bathrooms with hairdryers, and balconies with views of the Benidorm skyline.
The All Inclusive service includes snacks and a buffet restaurant with national and international dishes and themed nights to enhance your dining experience.
There's a Piano bar where you can chill out in the evenings, a large lobby bar, and the show bar where you can enjoy the nightly shows performed by our in-house entertainments team.
Relax by the large outdoor pool, soak up the sun,  join in the pool activities or enjoy a snack at the pool bar during the summer – it's your choice!
During the winter season you can enjoy the indoor pool, and throughout the year there's a gym, games room, sauna and massages available.
Book with Union Jack Golf as part of your golf holiday package deal for the best rates you will find – Guaranteed!
For other Courses and Hotels Use our "Tailor Your Own Holiday Booking Form" by clicking Here
Fill out the form below and we will get back to you with the best possible price for your specific dates