Sol Pelicanos Ocas
All in Stay & Play Golf Holiday Packages
3 Nights & 2 Green Fees (Poniente & Altea) - From €219 pp

5 Nights & 3 Green Fees (Poniente, Levante & Altea) - From €395 pp

7 Nights & 5 Green Fees (Poniente, Levante, Altea, Alicante, & Bonalba) - From €505 pp
Sol Pelicanos Ocas
All in Stay & Play Golf Holiday Packages
3 Nights & 2 Green Fees (Poniente & Altea) - From €235 pp

5 Nights & 3 Green Fees (Poniente, Levante & Altea) - From €429 pp

7 Nights & 5 Green Fees (Poniente, Levante, Altea, Alicante, & Bonalba) - From €699 pp
Sol Pelicanos Ocas
All in Stay & Play Golf Holiday Packages
3 Nights & 2 Green Fees (Poniente & Altea) - From €357 pp

5 Nights & 3 Green Fees (Poniente, Levante & Altea) - From €539 pp

7 Nights & 5 Green Fees (Poniente, Levante, Altea, Alicante, & Bonalba) - From €839 pp
Sol Pelicanos Ocas
All in Stay & Play Golf Holiday Packages
3 Nights & 2 Green Fees (Poniente & Altea) - From €249 pp

5 Nights & 3 Green Fees (Poniente, Levante & Altea) - From €412 pp

7 Nights & 5 Green Fees (Poniente, Levante, Altea, Alicante, & Bonalba) - From €699 pp
Walking Times
Levante Beach – 5 Mins
Morgans Tavern – 2 Mins
Cafe Benidorm – 9 Mins
Planet Benidorm – 10 Mins
Benidorm Palace – 17 Mins
Old Town – 25 Mins
Poniente Beach – 27 Mins
Casino – 4 Mins
Golf Shop – 16 Mins
Indoor market – 3 Mins
Outdoor market – 7 Mins
Location
Top Location 5 mins to Beach
Pool
Great Pool - Swim up bar!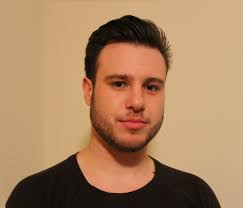 C0lesy
ITVs Benidorm The Solana
Great hotel, bang up to date and the half board food was very good. Lovely clean pools and all staff very courteous. The basement bar is lovely although I couldn't purchase bottled water through the night, there is a 24hr cafe just 50 metres away.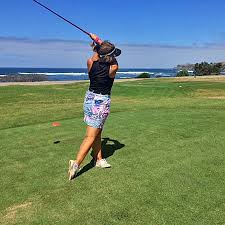 CherryMcglone
Book It!
The Sol Pelicanos Ocas is amazing and well situated to walk wherever you want to go.Near lots of activity but quiet enough to have a good night's sleep.When I next want to come to Benidorm I will book this hotel.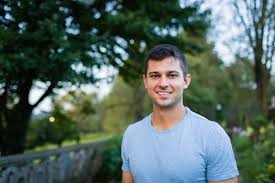 sazzachazzax
Loved it We will be back
Fantastic swimming pools. Location is brilliant for shops and night life. Good selection of food. Good evening entertainment. Was very happy with our stay. Only disappointment was the removal of all inclusive wrist band at breakfast on departure day so couldn't get food or snacks for lunch. I'm sure you pay for the day so why remove band? Other than that, brilliant
Golf Hotel Sol Pelicanos Ocas Information
The Sol Pelícanos-Ocas resort is located in Benidorm, in Rincón de Loix, and only 300 m from the beautiful Levante Beach. Formed by the "Pelícanos" and "Ocas" buildings, this spectacular resort is ideal for golf holidays all year round and for discovering one of the most important tourist destinations in the Mediterranean thanks to its privileged climate, beaches and great nightlife.
The Sol Pelícanos Ocas provides comfortable, bright rooms, equipped with all the services and facilities you need to enjoy your stay in Benidorm. The Hotel hosts fabulous evening shows inspired by Broadway musicals & parties in the lagoon-style pool.
Book with Union Jack Golf as part of your golf holiday package deal for the best rates you will find – Guaranteed!
For other Courses and Hotels Use our "Tailor Your Own Holiday Booking Form" by clicking Here
Fill out the form below and we will get back to you with the best possible price for your specific dates