Medplaya Hotel Regente
All in Stay & Play Golf Holiday Packages
3 Nights & 2 Green Fees (Poniente & Altea) - From €169 pp

5 Nights & 3 Green Fees (Poniente, Levante & Altea) - From €291 pp

7 Nights & 5 Green Fees (Poniente, Levante, Altea, Alicante, & Bonalba) - From €492 pp
Medplaya Hotel Regente
All in Stay & Play Golf Holiday Packages
3 Nights & 2 Green Fees (Poniente & Altea) - From €222 pp

5 Nights & 3 Green Fees (Poniente, Levante & Altea) - From €399 pp

7 Nights & 5 Green Fees (Poniente, Levante, Altea, Alicante, & Bonalba) - From €649 pp
Medplaya Hotel Regente
All in Stay & Play Golf Holiday Packages
3 Nights & 2 Green Fees (Poniente & Altea) - Not Available

5 Nights & 3 Green Fees (Poniente, Levante & Altea) - From €507 pp

7 Nights & 5 Green Fees (Poniente, Levante, Altea, Alicante, & Bonalba) - From €767 pp
Medplaya Hotel Regente
All in Stay & Play Golf Holiday Packages
3 Nights & 2 Green Fees (Poniente & Altea) - Not Available

5 Nights & 3 Green Fees (Poniente, Levante & Altea) - From €414 pp

7 Nights & 5 Green Fees (Poniente, Levante, Altea, Alicante, & Bonalba) - From €683 pp
Walking Times
Levante Beach – 10 Mins
Morgans Tavern – 10 Mins
Cafe Benidorm – 17 Mins
Planet Benidorm – 18 Mins
Benidorm Palace – 11 Mins
Old Town – 37 Mins
Poniente Beach – 41 Mins
Casino – 9 Mins
Golf Shop – 24 Mins
Indoor market – 5 Mins
Outdoor market – 12 Mins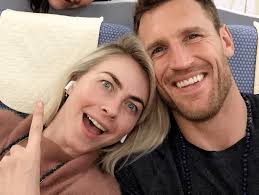 Bobbie
Great Value
My first time in Benidorm and found this hotel friendly and clean? food was great we went half board so we wouldn't be tied to the hotel, hotel puts on singers and acts at night time, quite close to the pubs and clubs, went on the tour bus to visit the old town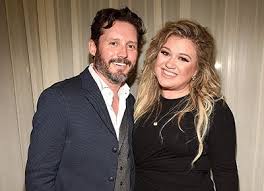 West Wales
Lovely Holiday at the Regente
We stayed here for a weeks all inclusive. Rooms and views were great, meals were delicious and extremely well presented. We couldn't fault anything. The staff were friendly and couldn't do enough for us. We have booked the Regente again for June 2020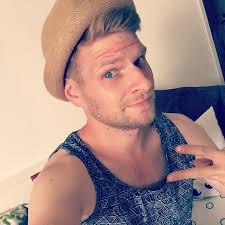 Crosby64
Family Birthday
Stayed for a week. Check in very quick and efficient. Rooms moderate. We stayed half board plenty of choice both breakfast and Evening meal. Only downside was lifts very slow. Pool area nice. Plenty of sun beds. Bar area nice and clean. Plenty of seating. Outside terrace nice. Hotel kept clean. Staff nice and friendly. Would stay again in hotel
Benidorm Golf Hotel Regente
The Hotel Regente is located in the centre of Benidorm, just a few minutes from the Levante Beach and the Rincon de Loix.  The hotel has long been popular with holidaymakers and provides a great base for your benidorm holiday.
Having been completely refurbished during the Winter of 2019/2020 the hotel Regente now offers an even greater level of comfort and has been completely restyled with a very modern and contemporary decor.
All the hotel bedrooms have a light modern decor and all rooms have air conditioning, and are twin rooms with single beds.  Rooms for three people with a third pull down bed are available.  All rooms are equipped with a flat screen tv , mini fridge,  optional safety deposit box, balcony and a fully equipped bathroom with a walk in shower, or bath with overhead shower, and hair dryer.
The restaurant, bar and reception area have also been given a complete make over for 2020 with a fresh, modern and Mediterranean atmosphere provided throughout. The restaurant offers buffet-style meals with a variety of Mediterranean and continental dishes and also regular themed nights.
There are two outdoor swimming pools and daily daytime and evening entertainment programmes throughout the year.
Book with Union Jack Golf as part of your golf holiday package deal for the best rates you will find – Guaranteed!
For other Courses and Hotels Use our "Tailor Your Own Holiday Booking Form" by clicking Here
Fill out the form below and we will get back to you with the best possible price for your specific dates