Medplaya Hotel
Rio Park
All in Stay & Play Golf Holiday Packages
3 Nights & 2 Green Fees (Poniente & Altea) - From €189 pp

5 Nights & 3 Green Fees (Poniente, Levante & Altea) - From €315 pp

7 Nights & 5 Green Fees (Poniente, Levante, Altea, Alicante, & Bonalba) - From €521 pp
Medplaya Hotel
Rio Park
All in Stay & Play Golf Holiday Packages
3 Nights & 2 Green Fees (Poniente & Altea) - From €233 pp

5 Nights & 3 Green Fees (Poniente, Levante & Altea) - From €417 pp

7 Nights & 5 Green Fees (Poniente, Levante, Altea, Alicante, & Bonalba) - From €662 pp
Medplaya Hotel
Rio Park
All in Stay & Play Golf Holiday Packages
3 Nights & 2 Green Fees (Poniente & Altea) - Not Available

5 Nights & 3 Green Fees (Poniente, Levante & Altea) - From €530 pp

7 Nights & 5 Green Fees (Poniente, Levante, Altea, Alicante, & Bonalba) - From €798 pp
Medplaya Hotel
Rio Park
All in Stay & Play Golf Holiday Packages
3 Nights & 2 Green Fees (Poniente & Altea) - Not Available

5 Nights & 3 Green Fees (Poniente, Levante & Altea) - From €420 pp

7 Nights & 5 Green Fees (Poniente, Levante, Altea, Alicante, & Bonalba) - From €691 pp
Walking Times
Levante Beach – 10 Mins
Morgans Tavern – 13 Mins
Cafe Benidorm – 6 Mins
Planet Benidorm – 7 Mins
Benidorm Palace – 25 Mins
Old Town – 22 Mins
Poniente Beach – 26 Mins
Casino – 17 Mins
Golf Shop – 8 Mins
Indoor market – 17 Mins
Outdoor market – 8 Mins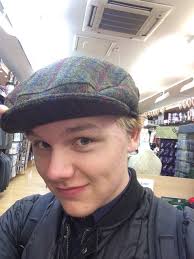 ManchesterIan98
Brilliant stay
We're here as i write this review. Can't fault anything about this hotel. Everything about it is great. The food is good with plenty of choice. Very comfortable rooms with great shower and facilities. Shower gel dispenser and soap etc included. Will definitely be coming back here. Thank you Rio Park and thank you to the hard working staff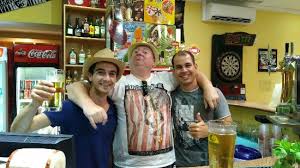 Dave B
Better than 2 Star!
We are into our 5th day at the Rio Park and first time here, the hotel is really clean and the room we are staying in is spotless and beds are comfortable, they have a fridge, kettle and safe in the room aswell. Meal times there is plenty to choose from and the food is nice plus my wife is a fussy eater and she enjoyed the food, staff are friendly. I would class this hotel more than a 2 star Hotel we will definitely come again.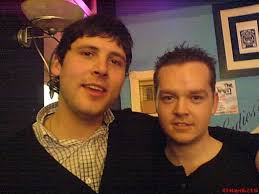 Livvy51
Great Hotel
Loved this hotel. Food was spot on, room was spotless and beds very comfortable. Staff were lovely. There was entertainment every night if you fancied an evening in the hotel and the bar prices are very reasonable. About a five minute walk to the strip so near to all the facilities. We would definitely return to this hotel
Medplaya Rio Park Golf Hotel Benidorm
The recently refurbished Hotel Rio Park is located in the centre of the popular holiday resort of Benidorm, just minutes from the sandy beach and main promenade.  Theres always lots going on in this busy resort which offers fun in the sun and activities for all ages. 
The hotel has fully equipped double rooms, family rooms and quadruple rooms which have been decorated in a modern, contemporary style, with your comfort in mind.One of this hotel's main assets is the personal and friendly staff and service that are popular amongst our guests who return year after year. You will be guaranteed an action-packed holiday that you will never forget.
The clean, golden sandy beaches of Benidorm, the warm climate, the skyline and the wide avenues or narrow streets in the old town, all create a fantastic destination for your action-packed or relaxing vacation, whether you are looking for an active nightlife or relaxing holiday on the beach.
Book with Union Jack Golf as part of your golf holiday package deal for the best rates you will find – Guaranteed!
For other Courses and Hotels Use our "Tailor Your Own Holiday Booking Form" by clicking Here
Fill out the form below and we will get back to you with the best possible price for your specific dates