Medplaya Hotel Riudor
All in Stay & Play Golf Holiday Packages
3 Nights & 2 Green Fees (Poniente & Altea) - From €189 pp

5 Nights & 3 Green Fees (Poniente, Levante & Altea) - From €328 pp

7 Nights & 5 Green Fees (Poniente, Levante, Altea, Alicante, & Bonalba) - From €549 pp
Medplaya Hotel Riudor
All in Stay & Play Golf Holiday Packages
3 Nights & 2 Green Fees (Poniente & Altea) - From €222 pp

5 Nights & 3 Green Fees (Poniente, Levante & Altea) - From €399 pp

7 Nights & 5 Green Fees (Poniente, Levante, Altea, Alicante, & Bonalba) - From €657 pp
Medplaya Hotel Riudor
All in Stay & Play Golf Holiday Packages
3 Nights & 2 Green Fees (Poniente & Altea) - Not Available

5 Nights & 3 Green Fees (Poniente, Levante & Altea) - From €529 pp

7 Nights & 5 Green Fees (Poniente, Levante, Altea, Alicante, & Bonalba) - From €799 pp
Medplaya Hotel Riudor
All in Stay & Play Golf Holiday Packages
3 Nights & 2 Green Fees (Poniente & Altea) - From €243 pp

5 Nights & 3 Green Fees (Poniente, Levante & Altea) - From €404 pp

7 Nights & 5 Green Fees (Poniente, Levante, Altea, Alicante, & Bonalba) - From €689 pp
Walking Times
Levante Beach – 3 Mins
Morgans Tavern – 1 Mins
Cafe Benidorm – 8 Mins
Planet Benidorm – 8 Mins
Benidorm Palace – 20 Mins
Old Town – 25 Mins
Poniente Beach – 29 Mins
Casino – 3 Mins
Golf Shop – 12 Mins
Indoor market – 6 Mins
Outdoor market – 8 Mins
Location
In the thick of the busiest bars
Overall Value
Good Value for the location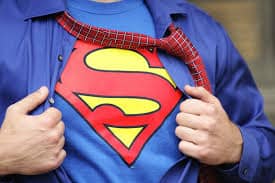 7lakes
Great stay
Great stay..good food ..fabulous weather..😎😎close to strip noisy days but at night patio doors were good quality and shut out the noise..safe 3€ a day...free fridge and coffee and tea.. Maids cleaned every day.. Bar was tired and drab but we didn't bother with that...went elsewhere..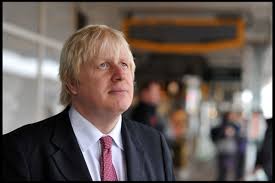 JonnoB
Cant wait to stay again
Not long returned from another stay at the Ruidor. The rooms are comfortable and kept really clean, there is a wide choice of food which is all tasty & the entertainment is good too. The staff work hard to make you feel welcome - thank you to each and everyone. We can't wait to return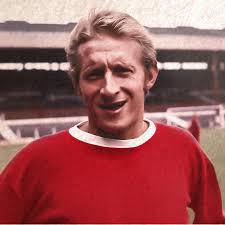 stephenrobertmrf
Week Away
Had a week at this hotel last month. Great location for all night life but quite in the hotel.Adults only (Fully Inclusive if you want it) Food was plentiful and good selection. No fighting for sunbeds any time of the day. Staff very helpful, rooms clean. Only down side: 8 floors and 2 temperamental lifts. Would deinitely be going back
Benidorm Golf Hotel Riudor Medplaya
The Hotel Riudor is located in a well-connected central area of Benidorm, and only 150 meters from the Levante beach. It has a three star category and many years of experience in providing a professional service to our clients. The rooms are all equipped with a full bathroom, balcony, TV and air conditioning. There is a buffet-style restaurant which boasts a wide variety of dishes from both Mediterranean and Continental cuisines. In the evening our guests can enjoy live performances by British singers as well as dancing in the bar-lounge.
The hotel Riudor is exclusively for adults. Guests under the age of 18 years are not admitted.
The clean, golden sand beaches of Benidorm, the warm climate, the horizon and the wide avenues all create a fantastic destination for spending a relaxed or active holiday, whether you're looking for an active night life or a relaxing time at the beach.
Book with Union Jack Golf as part of your golf holiday package deal for the best rates you will find – Guaranteed!
For other Courses and Hotels Use our "Tailor Your Own Holiday Booking Form" by clicking Here
Fill out the form below and we will get back to you with the best possible price for your specific dates