Melia Benidorm
All in Stay & Play Golf Holiday Packages
3 Nights & 2 Green Fees (Poniente & Altea) - From €265 pp

5 Nights & 3 Green Fees (Poniente, Levante & Altea) - From €369 pp

7 Nights & 5 Green Fees (Poniente, Levante, Altea, Alicante, & Bonalba) - From €610 pp
Melia Benidorm
All in Stay & Play Golf Holiday Packages
3 Nights & 2 Green Fees (Poniente & Altea) - From €267 pp

5 Nights & 3 Green Fees (Poniente, Levante & Altea) - From €475 pp

7 Nights & 5 Green Fees (Poniente, Levante, Altea, Alicante, & Bonalba) - From €759 pp
Melia Benidorm
All in Stay & Play Golf Holiday Packages
3 Nights & 2 Green Fees (Poniente & Altea) - From €389 pp

5 Nights & 3 Green Fees (Poniente, Levante & Altea) - From €659 pp

7 Nights & 5 Green Fees (Poniente, Levante, Altea, Alicante, & Bonalba) - From €995 pp
Melia Benidorm
All in Stay & Play Golf Holiday Packages
3 Nights & 2 Green Fees (Poniente & Altea) - From €269 pp

5 Nights & 3 Green Fees (Poniente, Levante & Altea) - From €449 pp

7 Nights & 5 Green Fees (Poniente, Levante, Altea, Alicante, & Bonalba) - From €742 pp
Walking Times
Levante Beach – 11 Mins
Morgans Tavern – 12 Mins
Cafe Benidorm – 17 Mins
Planet Benidorm – 19 Mins
Benidorm Palace – 7 Mins
Old Town – 38 Mins
Poniente Beach – 40 Mins
Casino – 13 Mins
Golf Shop – 24 Mins
Indoor market – 7 Mins
Outdoor market – 12 Mins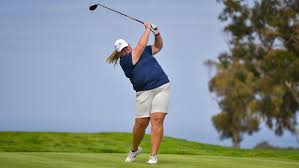 April C
Nice Hotel
Stayed here for 1 week in February with my husband. Check in was pleasant and easy, lady on reception very friendly and helpful. Our room was on the 15th floor with views of the pool. We stayed B&B and the restaurant was enormous so no searching for a table. Really good choice of breakfast buffet style. Fresh fruit, yoghurt, full English, cooking station for omelettes of your choice, pastries and even fresh smoked salmon and champagne all included in the price. Great location for the strip and a lovely 20 min walk along the seafront to the old town.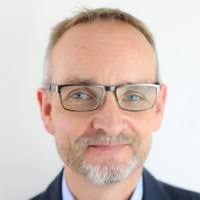 Budeastbourne
Few Days Break
Back again to this lovely hotel it's been refurbished since we last come here. Nice refurb bright and clean with nice rooms food good and on the whole a lovely few days away here with friendly staff. It was a tad busy checking in with mostly Spanish holiday makers (it was a holiday for them) when we arrived but rather than wait we left cases safely in luggage room and went off walking came back to an empty reception and then checked in happy days Great location the area is now buzzing with more bars and there's no need to go to the square if you want an active night out plenty to do. Enjoyed Sinatra's across road for footie and tribute acts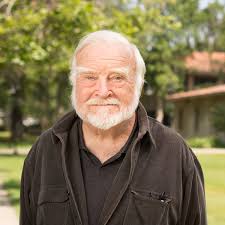 Tony T
Amazing time for the new years eve party
Great hotel would recommend to anyone.first class staff in the level area and the room was spotless ,the pool area is amazing you wouldnt think your in the middle of benidorm when your laid on your sunbed ,great stay and would return tomorrow
Melia Benidorm Golf Hotel
Located in the Rincon de Loix, Meliá Benidorm is the perfect choice for golfers, thanks to its excellent location in the centre of Benidorm, its extensive and comfortable facilities, and its superior quality services.
The Hotel has a spectacular lagoon-style pool set in 9,500m2 of tropical gardens which helps create an atmosphere of peace and relaxation. In addition to a second heated pool, there is also a gym, sauna and whirlpool bathtub for exercise or relaxation after a long day on the golf course.
Just 900 metres from Levante Beach and 3km from the centre of Benidorm, this modern and spacious hotel enjoys easy access to the best Benidorm has to offer.
Savour the Mediterranean cuisine with an international flair in the renovated buffet restaurant. This can be combined with the all-inclusive service available at this hotel.
Discover the exclusivity of The Level service, with personalised attention, special rooms, a private garden area and VIP benefits to make your stay unforgettable. 
Book with Union Jack Golf as part of your golf holiday package deal for the best rates you will find – Guaranteed!
For other Courses and Hotels Use our "Tailor Your Own Holiday Booking Form" by clicking Here
Fill out the form below and we will get back to you with the best possible price for your specific dates