Servigroup Hotel Calypso
All in Stay & Play Golf Holiday Packages
3 Nights & 2 Green Fees (Poniente & Altea) - From €214 pp

5 Nights & 3 Green Fees (Poniente, Levante & Altea) - From €362 pp

7 Nights & 5 Green Fees (Poniente, Levante, Altea, Alicante, & Bonalba) - From €572 pp
Servigroup Hotel Calypso
All in Stay & Play Golf Holiday Packages
3 Nights & 2 Green Fees (Poniente & Altea) - From €259 pp

5 Nights & 3 Green Fees (Poniente, Levante & Altea) - From €459 pp

7 Nights & 5 Green Fees (Poniente, Levante, Altea, Alicante, & Bonalba) - From €724 pp
Servigroup Hotel Calypso
All in Stay & Play Golf Holiday Packages
3 Nights & 2 Green Fees Not Available. Min Stay 5 nights.

5 Nights & 3 Green Fees (Poniente, Levante & Altea) - From €594 pp

7 Nights & 5 Green Fees (Poniente, Levante, Altea, Alicante, & Bonalba) - From €854 pp
Servigroup Hotel Calypso
All in Stay & Play Golf Holiday Packages
3 Nights & 2 Green Fees (Poniente & Altea) - From €342 pp

5 Nights & 3 Green Fees (Poniente, Levante & Altea) - From €462 pp

7 Nights & 5 Green Fees (Poniente, Levante, Altea, Alicante, & Bonalba) - From €722 pp
Walking Times
Levante Beach – 5 Mins
Morgans Tavern – 2 Mins
Cafe Benidorm – 9 Mins
Planet Benidorm – 10 Mins
Benidorm Palace – 17 Mins
Old Town – 25 Mins
Poniente Beach – 27 Mins
Casino – 4 Mins
Golf Shop – 16 Mins
Indoor market – 3 Mins
Outdoor market – 7 Mins
Location
Top Location 5 mins to Beach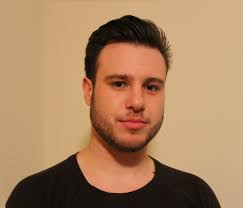 Ivor Edwards
Great food & Drink
If u want lovely food reasonably priced beer and nice and quiet and close to everything and lovely and clean this is the place for u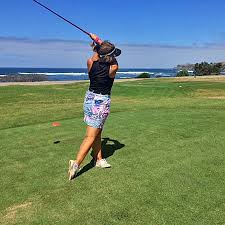 Alana Momesbury
Book It!
Staff very friendly,nice position , food excellent ,servigroup is a really good hotel group I would always recommend them.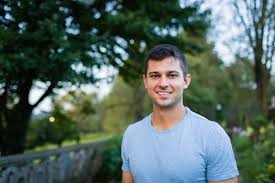 Carolyn Clarke
Loved it We will be back
Me and my partner was well looked after by friendly staff in all areas of the hotel. Made us feel like old friends to them. Food was amazing rooms were spotless. Defo coming back
HOTEL CALYPSO IN BENIDORM
The Hotel Servigroup Calypso in Benidorm enjoys a privileged location, just 300 metres from Levante Beach, in a lively area plenty of hotels, shops, retaurants, bars, cafés…
The hotel has a big outdoor swimming pool with garden, as well as free Wi-Fi connection, which cover common exterior areas up to the extent of the signal
Due to the fact of being a good value for money and for its fantastic location, the Servigroup Calypso Hotel turns into one of the best options  if you are looking for a 3 stars superior hotel in Benidorm Levante Beach.
ROOMS
The Servigroup Calypso Hotel offer 296 rooms with every comfort: air conditioning (depending on the season) and heating by fan coil system, bathroom with hairdryer, balcony, direct dial telephone, LCD TV, free Wi-Fi connection, mini fridge, free safe and intelligent locking system.
Our flat screen TVs provide a new digital system with 60 domestic and international TV channels and 15 music channels. 
Book with Union Jack Golf as part of your golf holiday package deal for the best rates you will find – Guaranteed!
For other Courses and Hotels Use our "Tailor Your Own Holiday Booking Form" by clicking Here
Fill out the form below and we will get back to you with the best possible price for your specific dates