Servigroup Hotel Castilla
All in Stay & Play Golf Holiday Packages
3 Nights & 2 Green Fees (Poniente & Altea) - From €214 pp

5 Nights & 3 Green Fees (Poniente, Levante & Altea) - From €362 pp

7 Nights & 5 Green Fees (Poniente, Levante, Altea, Alicante, & Bonalba) - From €572 pp
Servigroup Hotel Castilla
All in Stay & Play Golf Holiday Packages
3 Nights & 2 Green Fees (Poniente & Altea) - From €218 pp

5 Nights & 3 Green Fees (Poniente, Levante & Altea) - From €363 pp

7 Nights & 5 Green Fees (Poniente, Levante, Altea, Alicante, & Bonalba) - From €577 pp
Servigroup Hotel Castilla
All in Stay & Play Golf Holiday Packages
3 Nights & 2 Green Fees Not Available. Min Stay 5 nights.

5 Nights & 3 Green Fees (Poniente, Levante & Altea) - From €569 pp

7 Nights & 5 Green Fees (Poniente, Levante, Altea, Alicante, & Bonalba) - From €821 pp
Servigroup Hotel Castilla
All in Stay & Play Golf Holiday Packages
3 Nights & 2 Green FeesNot Available. Min Stay 5 nights.

5 Nights & 3 Green Fees (Poniente, Levante & Altea) - From €448 pp

7 Nights & 5 Green Fees (Poniente, Levante, Altea, Alicante, & Bonalba) - From €699 pp
Walking Times
Levante Beach – 9 Mins
Morgans Tavern – 14 Mins
Cafe Benidorm – 6 Mins
Planet Benidorm – 6 Mins
Benidorm Palace – 24 Mins
Old Town – 18 Mins
Poniente Beach – 20 Mins
Casino – 17 Mins
Golf Shop – 7 Mins
Indoor market – 17 Mins
Outdoor market – 8 Mins
Location
Close to all amenities and between old and new town
Pool
Smaller pool with big sun bed areas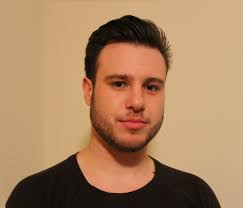 Colin Pollock
Great food & Drink
staff food hotel everything first class especially Raquel the barmaid who is a great asset to this hotel helpfull and funny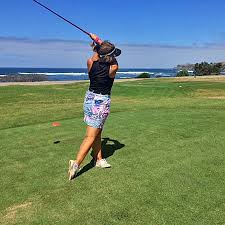 Carolyn Clarke
Book It!
Nice, clean and comfortable hotel set in a good location. Food is nice, lots of different choices and it's hot too. Reasonable prices at the bar & a nice sun terrace. Well worth a stay.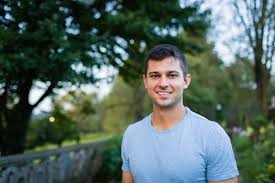 Expedia Reviewer
Loved it We will be back
Me and my partner was well looked after by friendly staff in all areas of the hotel. Made us feel like old friends to them. Food was amazing rooms were spotless. Defo coming back
Servigroup Hotel Castilla Benidorm
The Servigroup Castilla Hotel is a fantastic 4 stars hotel located 500 m. from Levante Beach, in a quiet area and very close to Benidorm downtown.
This 4-star hotel is especially recommended for adults. Its location in the upper part of Levante and its proximity to the historic center of the city and to the beach allows you to walk to many tourist attractions while resting in one of the quietest areas of the city. In the immediate vicinity of the hotel and the swimming pool there are gardens and green areas.
It has an outdoor swimming pool with a solarium, sun beds and parasols to enjoy the fantastic climate in Benidorm all year round, a free gym and sauna with a supplement, as well as free Wi-Fi connection, including outdoor areas as far as coverage goes.
In short, it is a modern, quiet and very welcoming hotel, which offers everything you need to enjoy short stays or a holiday in one of the most peaceful areas of Benidorm.
Rooms
The Servigroup Castilla Hotel has 132 rooms with balcony fully equipped:
Air conditioning (depends on the season) and heating by fan coil system.
LCD TV, with digital system with 60 national and international TV channels and 15 music channels.
Full bathroom with hair dryer.
Direct telephone.
Mini fridge.
Free safe box.
Intelligent security locks.
Book
with Union Jack Golf as part of your golf holiday package deal for the best rates you will find – Guaranteed!
For other Courses and Hotels Use our "Tailor Your Own Holiday Booking Form" by clicking Here
Fill out the form below and we will get back to you with the best possible price for your specific dates