Servigroup Hotel Diplomatic
All in Stay & Play Golf Holiday Packages
3 Nights & 2 Green Fees (Poniente & Altea) - From €225 pp

5 Nights & 3 Green Fees (Poniente, Levante & Altea) - From €381 pp

7 Nights & 5 Green Fees (Poniente, Levante, Altea, Alicante, & Bonalba) - From €597 pp
Servigroup Hotel Diplomatic
All in Stay & Play Golf Holiday Packages
3 Nights & 2 Green Fees (Poniente & Altea) - From €268 pp

5 Nights & 3 Green Fees (Poniente, Levante & Altea) - From €476 pp

7 Nights & 5 Green Fees (Poniente, Levante, Altea, Alicante, & Bonalba) - From €734 pp
Servigroup Hotel Diplomatic
All in Stay & Play Golf Holiday Packages
3 Nights & 2 Green Fees Not Available. Min Stay 5 nights.

5 Nights & 3 Green Fees (Poniente, Levante & Altea) - From €608 pp

7 Nights & 5 Green Fees (Poniente, Levante, Altea, Alicante, & Bonalba) - From €871 pp
Servigroup Hotel Diplomatic
All in Stay & Play Golf Holiday Packages
3 Nights & 2 Green FeesNot Available. Min Stay 5 nights.

5 Nights & 3 Green Fees (Poniente, Levante & Altea) - From €455 pp

7 Nights & 5 Green Fees (Poniente, Levante, Altea, Alicante, & Bonalba) - From €710 pp
Walking Times
Levante Beach – 4 Mins
Morgans Tavern – 15 Mins
Cafe Benidorm – 8 Mins
Planet Benidorm – 6 Mins
Benidorm Palace – 28 Mins
Old Town – 10 Mins
Poniente Beach – 14 Mins
Casino – 17 Mins
Golf Shop – 7 Mins
Indoor market – 19 Mins
Outdoor market – 13 Mins
Location
Close to all bars and restaurants and beach located between old and new town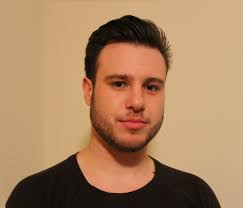 Dennis Ashberry
Great food & Drink
This is a lovely hotel. It is clean and tidy, the rooms are very good. Service is excellent and friendly from all staff. The food was also very good, with plenty of choice.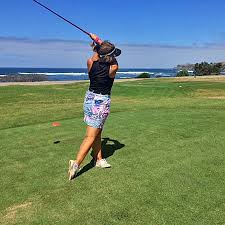 Sarah Hunter
Book It!
Good hotel centrally located but quiet. Excellent staff and lovely food. Decent room. Fantastic bathroom. A good sized balcony ( no view). I would stay again.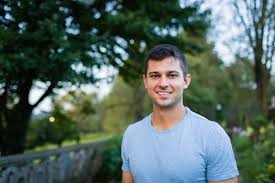 L Jenkins
Loved it We will be back
Our 3rd visit to this lovely hotel and it didn't disappoint with any of the facilities. The staff are so friendly nothing too much trouble. Food excellent would be even be better if plates were warm. Will b back.
Servigroup Hotel Diplomatic Benidorm
The Servigroup
 Diplomatic Hotel
 is centrally located just a few metres from 
Benidorm's famous Triangular. Square
. This hotel is located in Gerona Street, a very commercial area with several restaurants or bars along it and only 220 meters from the 
Levante Beach
.
This superior 4-star hotel is a classic among national and international clientele. It has won numerous awards from international tour operators and it's a recommended hotel for adults, perfect for taking care of yourself and relaxing.
Its comfortable and spacious facilities make it the ideal place to enjoy your holidays, short breaks or business meetings.
It has 4 swimming pools, a Wellness Centre and free Wi-Fi connection throughout the establishment, including also outdoor areas as far as coverage is concerned.
Doubtlessly, the Hotel Diplomatic is one of the best-rated hotels in the centre of Benidorm, especially recommended for stays focused on wellness or business meetings, thanks to the services it offers.
The Servigroup Diplomatic Hotel has 252 spacious and comfortable rooms equipped with:
Air conditioning (depending on the season).
Heating.
Full bathroom.
Hairdryer.
Balcony.
LCD flat screen TV.
Direct dial telephone.
Mini fridge.
Free safe.
Intelligent locking system.
Wi-Fi connection.
Our flat screen TVs provide a new digital system with 60 domestic and international TV channels and 15 music channels.
Book
with Union Jack Golf as part of your golf holiday package deal for the best rates you will find – Guaranteed!
For other Courses and Hotels Use our "Tailor Your Own Holiday Booking Form" by clicking Here
Fill out the form below and we will get back to you with the best possible price for your specific dates