Servigroup Hotel Nereo
All in Stay & Play Golf Holiday Packages
3 Nights & 2 Green Fees (Poniente & Altea) - From €214 pp

5 Nights & 3 Green Fees (Poniente, Levante & Altea) - From €361 pp

7 Nights & 5 Green Fees (Poniente, Levante, Altea, Alicante, & Bonalba) - From €572 pp
Servigroup Hotel Nereo
All in Stay & Play Golf Holiday Packages
3 Nights & 2 Green Fees (Poniente & Altea) - From €256 pp

5 Nights & 3 Green Fees (Poniente, Levante & Altea) - From €461 pp

7 Nights & 5 Green Fees (Poniente, Levante, Altea, Alicante, & Bonalba) - From €715 pp
Servigroup Hotel Nereo
All in Stay & Play Golf Holiday Packages
3 Nights & 2 Green Fees Not Available. Min Stay 5 nights.

5 Nights & 3 Green Fees (Poniente, Levante & Altea) - From €569 pp

7 Nights & 5 Green Fees (Poniente, Levante, Altea, Alicante, & Bonalba) - From €821 pp
Servigroup Hotel Nereo
All in Stay & Play Golf Holiday Packages
3 Nights & 2 Green Fees Not available Minimum stay of 5 nights.

5 Nights & 3 Green Fees (Poniente, Levante & Altea) - From €448 pp

7 Nights & 5 Green Fees (Poniente, Levante, Altea, Alicante, & Bonalba) - From €699 pp
Walking Times
Levante Beach – 5 Mins
Morgans Tavern – 5 Mins
Cafe Benidorm – 12 Mins
Planet Benidorm – 12 Mins
Benidorm Palace – 13 Mins
Old Town – 28 Mins
Poniente Beach – 31 Mins
Casino – 3 Mins
Golf Shop – 18 Mins
Indoor market – 1 Mins
Outdoor market – 10 Mins
Location
Top Location 5 mins to Beach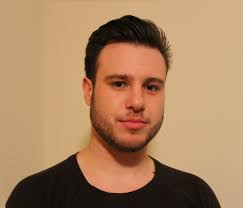 J Law
Great food & Drink
Great enjoyed our stay, food was good , exceptionally clean . Lovely staff. We will definitely stay again. Great location and quiet.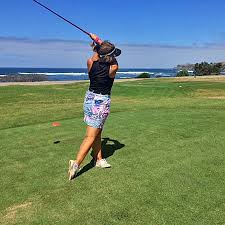 Janet
Book It!
We are here for a week and cannot fault it. Have stayed before and enjoyed it so much we booked again. Good sized clean rooms and very friendly staff.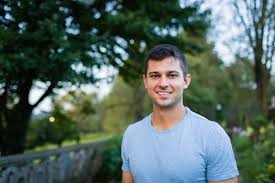 D Wood
Loved it We will be back
Central position. Nice staff willing to help. Great rooms well serviced. Nice hotel, run well
Servigroup Hotel Nereo Benidorm
The 
Hotel Servigroup Nereo
 is in a privileged location 
just 250 metres from the Levante Beach in Benidorm
 and in the heart of the 
Rincón de Loix
 shopping area, but quiet enough to rest and relax during the holidays.
It's a 4 star hotel located in one of the most know areas of Benidorm. The Rincón de Loix is one of the best known areas of Benidorm and the best for the British public. In its surroundings there are many restaurants with typical English food, pubs, and many souvenir shops.
It is a very quiet hotel, but close to many activities and entertainment places focused on British people.
It offers an outdoor swimming pool with a large solarium with sunbeds and parasols, fully equipped to enjoy the sun and the good weather that Benidorm offers. Free Wi-Fi connection throughout the hotel, including outdoor areas as far as coverage is concerned.
In short, the Hotel Nereo is one of the best hotels in the Rincón de Loix, very well connected and close to the beach. 
ROOMS
The Hotel Servigroup Nereo in Benidorm has 200 very bright rooms offering all the comforts for your stay:
Air conditioning and heating by fan coil system (depending on the season).
LCD TV, its flat screens include new digital system with 60 national and international TV channels and 15 music channels.
Full bathroom with hair dryer.
Private terrace.
Direct telephone.
Mini fridge.
Free safe box.
Smart security locks.
Book
with Union Jack Golf as part of your golf holiday package deal for the best rates you will find – Guaranteed!
For other Courses and Hotels Use our "Tailor Your Own Holiday Booking Form" by clicking Here
Fill out the form below and we will get back to you with the best possible price for your specific dates