Servigroup Hotel Pueblo
All in Stay & Play Golf Holiday Packages
3 Nights & 2 Green Fees (Poniente & Altea) - From €204 pp

5 Nights & 3 Green Fees (Poniente, Levante & Altea) - From €346 pp

7 Nights & 5 Green Fees (Poniente, Levante, Altea, Alicante, & Bonalba) - From €551 pp
Servigroup Hotel Pueblo
All in Stay & Play Golf Holiday Packages
3 Nights & 2 Green Fees (Poniente & Altea) - From €247 pp

5 Nights & 3 Green Fees (Poniente, Levante & Altea) - From €443 pp

7 Nights & 5 Green Fees (Poniente, Levante, Altea, Alicante, & Bonalba) - From €696 pp
Servigroup Hotel Pueblo
All in Stay & Play Golf Holiday Packages
3 Nights & 2 Green Fees Not Available. Min Stay 5 nights.

5 Nights & 3 Green Fees (Poniente, Levante & Altea) - From €549 pp

7 Nights & 5 Green Fees (Poniente, Levante, Altea, Alicante, & Bonalba) - From €796 pp
Servigroup Hotel Pueblo
All in Stay & Play Golf Holiday Packages
3 Nights & 2 Green Fees Not available Minimum stay of 5 nights.

5 Nights & 3 Green Fees (Poniente, Levante & Altea) - From €454 pp

7 Nights & 5 Green Fees (Poniente, Levante, Altea, Alicante, & Bonalba) - From €707 pp
Walking Times
Levante Beach – 7 Mins
Morgans Tavern – 7 Mins
Cafe Benidorm – 3 Mins
Planet Benidorm – 6 Mins
Benidorm Palace – 17 Mins
Old Town – 22 Mins
Poniente Beach – 24 Mins
Casino – 11 Mins
Golf Shop – 10 Mins
Indoor market – 11 Mins
Outdoor market – 2 Mins
Location
Top Location 5 mins to Beach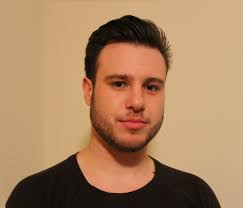 Hotels.com
Great food & Drink
On arrival the receptionist could not do enough for us, our room was large enough and we had a pool view which we didn't expect,in the room was a free safe,flat screen TV,free fridge the bed was comfortable,the pool area was nice and clean …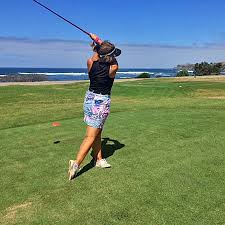 Hotels.com
Book It!
Had a lovely stay it was clean fresh and great ambiance about the place the staff are so friendly and helpful I would highly recommend the orange and will be back again in the near future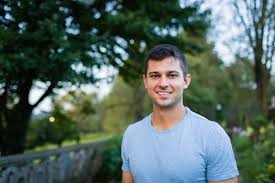 G Powney
Loved it We will be back
Great access to everywhere, 4 minutes walk to the outdoor market. 10 minutes from the beach, plus plenty of shops around as soon as you leave the hotel.
Servigroup Hotel Pueblo Benidorm
The Servigroup Pueblo Benidorm Hotel is located in a lively hotel area of the popular seaside resort. With plenty of shops, restaurants, pubs and cafes nearby, and only 300 metres away from Benidorm Levante Beach, our hotel couldn't be better situated.
Take a dip in our heated swimming pool, watch the kids play in their own playground area and make use of the free Wi-Fi, with its fantastic signal coverage.
With our Mediterranean Café lounge-bar, amusement area and kid's club, the Servigroup Pueblo Benidorm Hotel makes for the perfect holiday.
ROOMS
The Servigroup Pueblo Benidorm Hotel has 541 newly-refurbished, comfortable rooms. Spread out across our central building and individual blocks, all our rooms are located near the pool area and surrounded by Mediterranean gardens.
Every room has a balcony, bathroom, air-conditioning (depending on the season) and heating by fan coil system. They also have flat screen TVs, direct dial telephones, hairdryers, free safe deposit boxes and intelligent locking systems. Our flat screen TVs provide are installed with a new digital system with 60 domestic and international TV channels, and 15 music channels.
There is free Wi-Fi throughout the hotel and surrounding outdoor areas up to the extent of the signal coverage
Book
with Union Jack Golf as part of your golf holiday package deal for the best rates you will find – Guaranteed!
For other Courses and Hotels Use our "Tailor Your Own Holiday Booking Form" by clicking Here
Fill out the form below and we will get back to you with the best possible price for your specific dates