Servigroup Hotel Rialto
All in Stay & Play Golf Holiday Packages
3 Nights & 2 Green Fees (Poniente & Altea) - From €199 pp

5 Nights & 3 Green Fees (Poniente, Levante & Altea) - From €342 pp

7 Nights & 5 Green Fees (Poniente, Levante, Altea, Alicante, & Bonalba) - From €547 pp
Servigroup Hotel Rialto
All in Stay & Play Golf Holiday Packages
3 Nights & 2 Green Fees (Poniente & Altea) - From €245 pp

5 Nights & 3 Green Fees (Poniente, Levante & Altea) - From €437 pp

7 Nights & 5 Green Fees (Poniente, Levante, Altea, Alicante, & Bonalba) - From €684 pp
Servigroup Hotel Rialto
All in Stay & Play Golf Holiday Packages
3 Nights & 2 Green Fees Not Available. Min Stay 5 nights.

5 Nights & 3 Green Fees (Poniente, Levante & Altea) - From €511 pp

7 Nights & 5 Green Fees (Poniente, Levante, Altea, Alicante, & Bonalba) - From €746 pp
Servigroup Hotel Rialto
All in Stay & Play Golf Holiday Packages
3 Nights & 2 Green Fees (Poniente & Altea) - From €299 pp

5 Nights & 3 Green Fees (Poniente, Levante & Altea) - From €426 pp

7 Nights & 5 Green Fees (Poniente, Levante, Altea, Alicante, & Bonalba) - From €674 pp
Walking Times
Levante Beach – 5 Mins
Morgans Tavern – 7 Mins
Cafe Benidorm – 14 Mins
Planet Benidorm – 15 Mins
Benidorm Palace – 15 Mins
Old Town – 30 Mins
Poniente Beach – 33 Mins
Casino – 5 Mins
Golf Shop – 21 Mins
Indoor market – 4 Mins
Outdoor market – 13 Mins
Location
Top Location 5 mins to Beach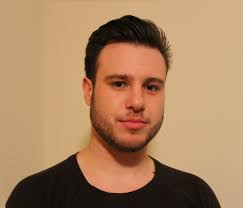 J Stronach
Great food & Drink
Stayed in this hotel twice, both were great experiences, staff are very polite. The food is good but if you want decent entertainment you have to venture out to the local pubs. Will definitely stay here again though.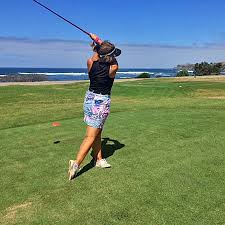 T None
Book It!
Found it to be a nice and friendly hotel reception and staff we're very helpful breakfast was great fried eggs and bacon was cooked in front of you and a wide range of sausage toms mushrooms fried bread. Tea was not to bad a different …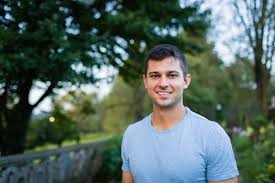 D Foran
Loved it We will be back
This hotel was absolutely fantastic. Staff were brilliant and friendly. Rooms cleaned and towels changed every day. Food was one of the best I have had in a hotel plenty of choice. Added bonus of free safe and fridge. Would definitely recommend this hotel to everyone.
Servigroup Hotel Rialto Benidorm
The Hotel Servigroup Rialto is located in a quiet, residential area of Rincón de Loix, just 300 m. walk from Benidorm's Levante Beach and well communicated with the center of the town.
The hotel features an outdoor swimming pool, as well as Free Wi-Fi connection, including exterior common areas up to the extent of signal
The Buffet-style restaurant serves a wide range of food, with show cooking, themed dishes, vegetarian options, delicious desserts and a special menu for celiacs.
Summing up, this is a very quiet, familiar and well located hotel in "Rincón de Loix", and 5min. from Benidorm Levante Beach, which has all facilities needed for you to enjoy your holidays.
ROOMS
The Servigroup Rialto Hotel in Benidorm offers 133 comfortable, fully equiped rooms: air conditioning (depending on the season) and heating by fan coil system, full bathroom with hairdryer, balcony, direct dial telephone, LCD flat screen TV, mini fridge, free safe and intelligent locking system. Our flat screen TVs provide a new digital system with 65 domestic and international TV channels and 22 music channels.
There is free Wi-Fi connection including outdoor areas up to the extent of coverage
Book
with Union Jack Golf as part of your golf holiday package deal for the best rates you will find – Guaranteed!
For other Courses and Hotels Use our "Tailor Your Own Holiday Booking Form" by clicking Here
Fill out the form below and we will get back to you with the best possible price for your specific dates