Servigroup Hotel TorreDorada
All in Stay & Play Golf Holiday Packages
3 Nights & 2 Green Fees (Poniente & Altea) - From €194 pp

5 Nights & 3 Green Fees (Poniente, Levante & Altea) - From €332 pp

7 Nights & 5 Green Fees (Poniente, Levante, Altea, Alicante, & Bonalba) - From €533 pp
Servigroup Hotel TorreDorada
All in Stay & Play Golf Holiday Packages
3 Nights & 2 Green Fees (Poniente & Altea) - From €239 pp

5 Nights & 3 Green Fees (Poniente, Levante & Altea) - From €425 pp

7 Nights & 5 Green Fees (Poniente, Levante, Altea, Alicante, & Bonalba) - From €666 pp
Servigroup Hotel TorreDorada
All in Stay & Play Golf Holiday Packages
3 Nights & 2 Green Fees Not Available. Min Stay 5 nights.

5 Nights & 3 Green Fees (Poniente, Levante & Altea) - From €511 pp

7 Nights & 5 Green Fees (Poniente, Levante, Altea, Alicante, & Bonalba) - From €696 pp
Servigroup Hotel TorreDorada
All in Stay & Play Golf Holiday Packages
3 Nights & 2 Green Fees Not available Minimum stay of 5 nights.

5 Nights & 3 Green Fees (Poniente, Levante & Altea) - From €380 pp

7 Nights & 5 Green Fees (Poniente, Levante, Altea, Alicante, & Bonalba) - From €632 pp
Walking Times
The Hotel Torre Dorada is located on the Poniente side of Benidorm. It is in a quiet location away from the traditional British part of Benidorm. This hotel is for those wanting a quieter holiday with more traditional bars and restaurants.
Location
Quiet Location in Poniente side of Benidorm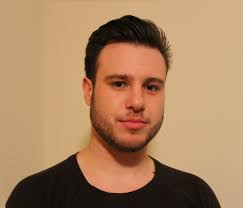 D Warren
Great food & Drink
Lovely hotel. We had a sea view room on 13th floor an had super views of the two bays. The buffet food was amazing for the price. No complaints whatsoever. ONLY, would not recommend for people with walking difficulties It's uphill and down many steps to the beach.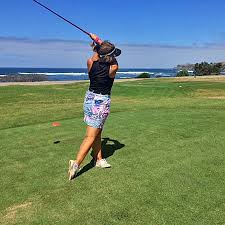 Hotels.com
Book It!
good hotel but too far from the centre,had to get a bus every time plus located up too many hills, not suitable location for the elderly, good sea views though!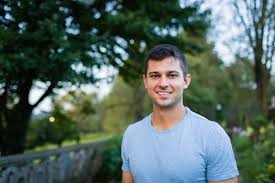 Hotels.com
Loved it We will be back
Stayed here many times over the years, both before and now after it's complete renovation. The room we were in had a fabulous view of the sea and Finnistrat. …
Servigroup Hotel Torre Dorada Benidorm
The Hotel is located in a quiet residential area, just 300 m. from Benidorm's Poniente Beach. This hotel close to Terra Mitica and Terra Natura is also perfectly connected with the Benidorm's downtown.
In order to increase the satisfaction of our customers at the Servigroup Hotel Torre Dorada recently it has been incorporated a fourth elevator with the capacity for 12 people, we have built an additional bathroom adapted for people with reduced mobility at reception, the kitchen has been extended in order to progress at a gastronomic level, the lighting has been changed in the hotel's hallways and we have also improved the Wi-Fi connection.
It features an outdoors swimming pool, solarium and garden, as well as free Wi-Fi connection, including exterior areas up to the extent of the signal coverage.
Servigroup Torre Dorada is a hotel placed in the Poniente Beach which stands out for its good price.
ROOMS
The Servigroup Torre Dorada Hotel offers 243 rooms with superb views and fully equipped with: air conditioning (depending on the season), heating, full bathroom, balcony, direct dial telephone, LCD flat screen TV, mini fridge, free safe and electronic safety locks. The flat screen TVs provide a new digital system with 60 domestic and international TV channels and 15 music channels.
There is free Wi-Fi connection, including outdoor areas up to the extent of signal coverage
Book with Union Jack Golf as part of your golf holiday package deal for the best rates you will find – Guaranteed!
For other Courses and Hotels Use our "Tailor Your Own Holiday Booking Form" by clicking Here
Fill out the form below and we will get back to you with the best possible price for your specific dates