Servigroup Hotel Venus
All in Stay & Play Golf Holiday Packages
3 Nights & 2 Green Fees (Poniente & Altea) - From €214 pp

5 Nights & 3 Green Fees (Poniente, Levante & Altea) - From €361 pp

7 Nights & 5 Green Fees (Poniente, Levante, Altea, Alicante, & Bonalba) - From €572 pp
Servigroup Hotel Venus
All in Stay & Play Golf Holiday Packages
3 Nights & 2 Green Fees (Poniente & Altea) - From €264 pp

5 Nights & 3 Green Fees (Poniente, Levante & Altea) - From €470 pp

7 Nights & 5 Green Fees (Poniente, Levante, Altea, Alicante, & Bonalba) - From €713 pp
Servigroup Hotel Venus
All in Stay & Play Golf Holiday Packages
3 Nights & 2 Green Fees Not Available. Min Stay 5 nights.

5 Nights & 3 Green Fees (Poniente, Levante & Altea) - From €592 pp

7 Nights & 5 Green Fees (Poniente, Levante, Altea, Alicante, & Bonalba) - From €853 pp
Servigroup Hotel Venus
All in Stay & Play Golf Holiday Packages
3 Nights & 2 Green Fees Not available Minimum stay of 5 nights.

5 Nights & 3 Green Fees (Poniente, Levante & Altea) - From €472 pp

7 Nights & 5 Green Fees (Poniente, Levante, Altea, Alicante, & Bonalba) - From €732 pp
Walking Times
Levante Beach – 6 Mins
Morgans Tavern – 6 Mins
Cafe Benidorm – 3 Mins
Planet Benidorm – 6 Mins
Benidorm Palace – 17 Mins
Old Town – 22 Mins
Poniente Beach – 24 Mins
Casino – 11 Mins
Golf Shop – 11 Mins
Indoor market – 11 Mins
Outdoor market – 2 Mins
Location
Top Location 5 mins to Beach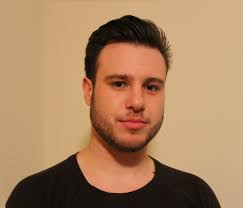 A Chapman
Great food & Drink
Nice bright hotel easy check in and out. Good selection of food for the week I was there. Room (twin)a little on the small side with a 2 way glass door, not very private. Hotel staff very pleasant all of them. Nice view out to the mountains from top floor also looking over sister Hotel Pueblo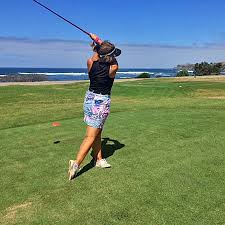 Expedia Reviewer
Book It!
Couldn't find fault with the place . Everything was perfect from location to room to staff and food .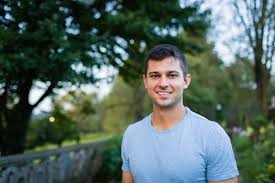 T Land
Loved it We will be back
Despite this only being a 3* superior hotel it is excellent with incredible cleanliness and friendly helpful staff, food is very good with a good range to suit everyone, it is located well for most things including the twice weekly market
Servigroup Hotel Venus Benidorm
The hotel is located in a lively central hotel area in Benidorm, just 300 m. away from Levante Beach, surrounded by shops, restaurants, bars and cafés around, and only 10 minutes from the downtown.
It has an outdoor swimming pool for children and adults, surrounded by gardens, as well as Free Wi-Fi connection, including exterior zones up to where the coverage signal reaches.
We recommend choosing a full board basis when you will make your reservation with us because the buffet has a great gastronomy offer: salads, a typical rice, vegetables and pasta are never to be missed. And what is more: show cooking, where you will always find meat prepared on an open grill with variety side dishes to choose. You will also find a wide variety of delicious desserts.
The Servigroup Hotel Venus Benidorm is a 3 star Superior hotel offering great value for money and an excellent location, as this is situated 5 minutes from Levante Beach and 10 minutes walking to Benidorm centre.
ROOMS
The Servigroup Venus Hotel in Benidorm has 366 fully equipped rooms: air conditioning (depending on the season) and heating by fan coil system, bathroom, balcony, direct dial telephone, LCD flat screen TV, mini fridge, free safe and electronic safety locks. The twin rooms have 2 single beds and if the room is occupied by 3 people, we will add an extra bed. The flat screen TVs provide a new digital system with 60 domestic and international TV channels and 15 music channels.
Book
with Union Jack Golf as part of your golf holiday package deal for the best rates you will find – Guaranteed!
For other Courses and Hotels Use our "Tailor Your Own Holiday Booking Form" by clicking Here
Fill out the form below and we will get back to you with the best possible price for your specific dates