Sol CostaBlanca
All in Stay & Play Golf Holiday Packages
3 Nights & 2 Green Fees (Poniente & Altea) - From €219 pp

5 Nights & 3 Green Fees (Poniente, Levante & Altea) - From €365 pp

7 Nights & 5 Green Fees (Poniente, Levante, Altea, Alicante, & Bonalba) - From €599 pp
Sol CostaBlanca
All in Stay & Play Golf Holiday Packages
3 Nights & 2 Green Fees (Poniente & Altea) - From €279 pp

5 Nights & 3 Green Fees (Poniente, Levante & Altea) - From €494 pp

7 Nights & 5 Green Fees (Poniente, Levante, Altea, Alicante, & Bonalba) - From €789 pp
Sol CostaBlanca
All in Stay & Play Golf Holiday Packages
3 Nights & 2 Green Fees (Poniente & Altea) - From €418 pp

5 Nights & 3 Green Fees (Poniente, Levante & Altea) - From €724 pp

7 Nights & 5 Green Fees (Poniente, Levante, Altea, Alicante, & Bonalba) - From €1089 pp
Sol CostaBlanca
All in Stay & Play Golf Holiday Packages
3 Nights & 2 Green Fees (Poniente & Altea) - From €388 pp

5 Nights & 3 Green Fees (Poniente, Levante & Altea) - From €535 pp

7 Nights & 5 Green Fees (Poniente, Levante, Altea, Alicante, & Bonalba) - From €854 pp
Walking Times
Levante Beach – 0 Mins
Morgans Tavern – 15 Mins
Cafe Benidorm – 11 Mins
Planet Benidorm – 8 Mins
Benidorm Palace – 32 Mins
Old Town – 9 Mins
Poniente Beach – 8 Mins
Casino – 16 Mins
Golf Shop – 6 Mins
Indoor market – 19 Mins
Outdoor market – 16 Mins
Location
Amazing Location on the beach
Pool
Cosy pool area - Adults Only!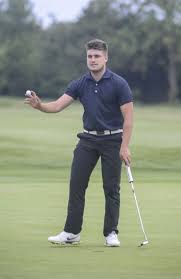 Simon S
Top Hotel
I have been coming to Benidorm several times a year for a long time and stayed in many hotels and apartments all over town and now whenever possible I stay here as first choice, the location is superb, right on the beach about half way between old and new towns so never too far to walk, next door to daytona, a busy bar with good music and sports all day but bars on the front close relatively early so no noise problems. Food in the buffet is some of the best in town!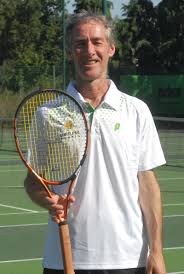 Andy R
Quality & Relaxation
Great location, great staff and relaxing. You go to an adults only hotel for a reason and this ticks the box for us. Celebrating my wife's birthday, complimentary bottle of wine on arrival, small hotel therefore no humdrum at meal times, comfy beds & great view.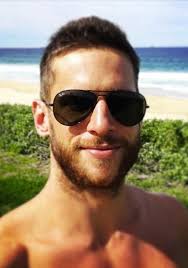 AngusMcmannon
Super Location
My wife and I love the location of this hotel and it is definitely worth paying the extra for a sea view. It is only a short walk to the old town. We stayed on a B&B basis and we found there were loads of choices at breakfast. The hotel is kept spotlessly clean. Only a few negative points- it was the same couple providing the entertainment every night and although they are good, it would be great to have more variety. We ended up going out most nights for entertainment elsewhere. Also the price of drinks is very expensive though you are given mini rolls/crisps/cheesy tit bits or sweets.
The elegant Sol Costablanca Golf Hotel is located right on the magnificent Levante beach in the shopping and entertainment heart of Benidorm (Alicante). This hotel for adults only is ideal for relaxing and unwinding with after your round of golf in an exclusive environment with magnificent sea views.
The hotel serves local and international haute cuisine, provides rooms with spectacular sea views, and an outdoor swimming pool where you can cool off after enjoying the warm Benidorm sun.
Savour the finest local and international cuisine in the buffet restaurant with show cooking. Enjoy your  balcony in rooms with views of the sea and the spectacular outdoor pool. The Sol Costablanca has great activities and services such as live music, cocktails on the terrace overlooking the sea, and much more.
 Book with Union Jack Golf as part of your golf holiday package deal for the best rates you will find – Guaranteed!
For other Courses and Hotels Use our "Tailor Your Own Holiday Booking Form" by clicking Here
Fill out the form below and we will get back to you with the best possible price for your specific dates