Benidorm, located along the picturesque Costa Blanca in Spain, isn't just a haven for golf enthusiasts; it's also a fantastic destination for families. With a multitude of family-friendly activities and attractions, Benidorm ensures that everyone, young and old, can enjoy an unforgettable holiday. In this blog post, we'll guide you through a delightful journey of family fun in Benidorm, showcasing activities that will leave your kids with lasting memories.
Aqualandia: Water Park Extravaganza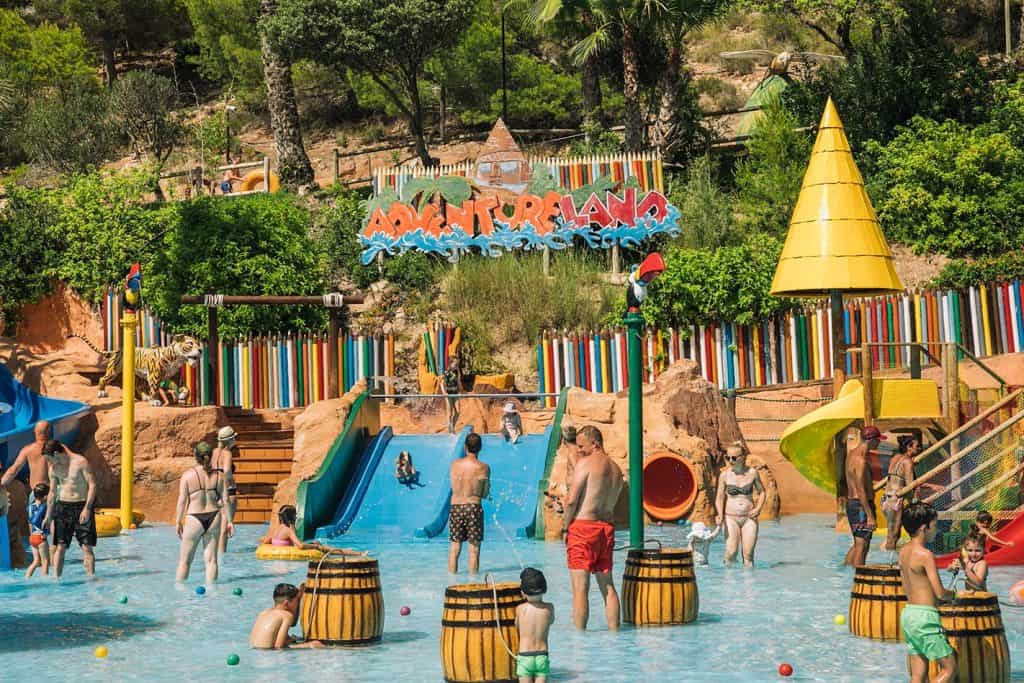 When it comes to family fun in Benidorm, Aqualandia is a must-visit. This water park offers a thrilling range of water slides including some of the tallest and fastest in Europe. It hosts wave pools, zip lines and splash zones for kids to enjoy while parents can relax by the Jacuzzi pools. Additionally, the park features various food and beverage options and an ability to rent lockers and inflatables. The park's lush gardens make it a refreshing oasis to escape the sun.
Mundomar: Up-Close Animal Encounters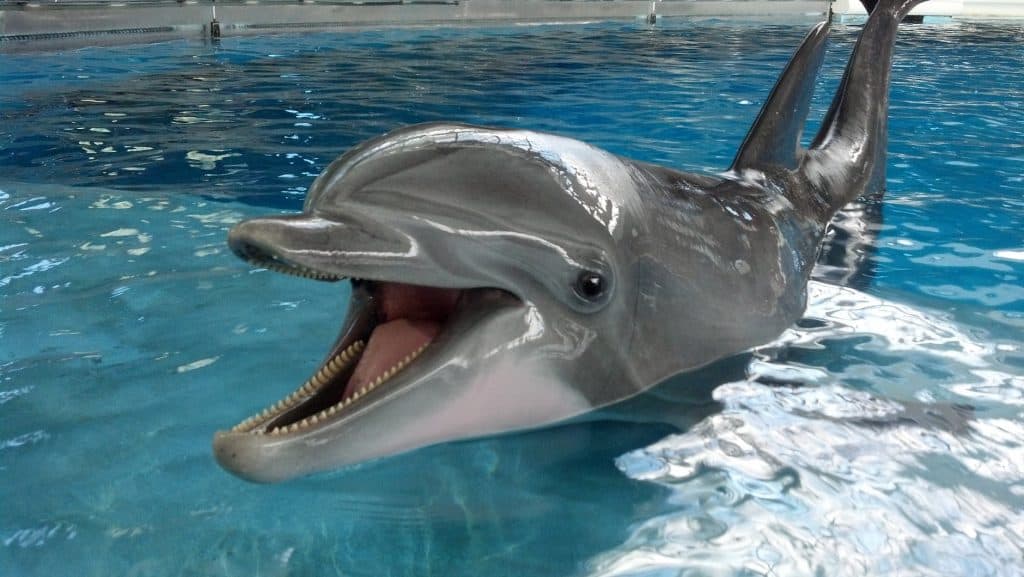 Mundomar, located near Aqualandia, is a marine and exotic animal park that provides an educational yet entertaining experience. Families get the opportunity to get up close with dolphins, sea lions, parrots, and more. Daily shows and interactive experiences offer a chance to get up close and personal with these magnificent creatures. The park also emphasizes the importance of conservation and has various initiatives in place to protect and preserve the Earth's biodiversity. It's the perfect day out if you're an animal lover, a nature enthusiast, or simply seeking a unique and educational experience
Terra Natura: A Day in the Wild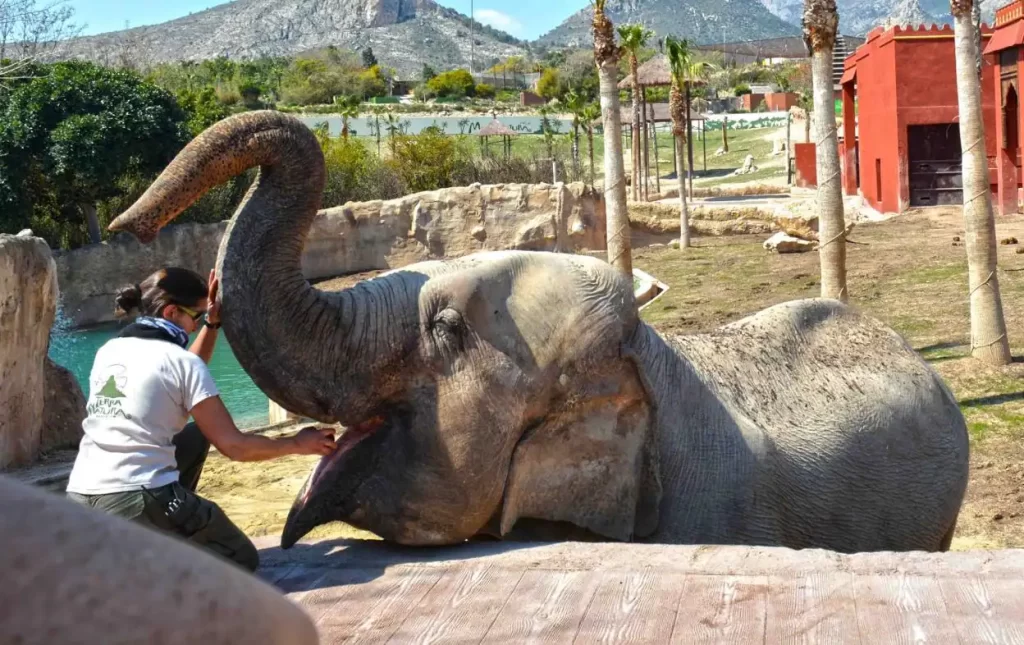 Terra Natura, a captivating wildlife park, offers a unique opportunity for kids to explore exotic animals from around the world. The park is divided into different continents to explore various themed zones, such as Asia, Europe, and America, each with its own set of animals. This provides an educational adventure for young explorers. Terra Natura also offers interactive experiences, such as feeding certain animals. The park's commitment to conservation and animal welfare is evident, as they actively participate in breeding and research programs to ensure the long-term survival of endangered species.
Beach Days: Sandcastles and Seaside Fun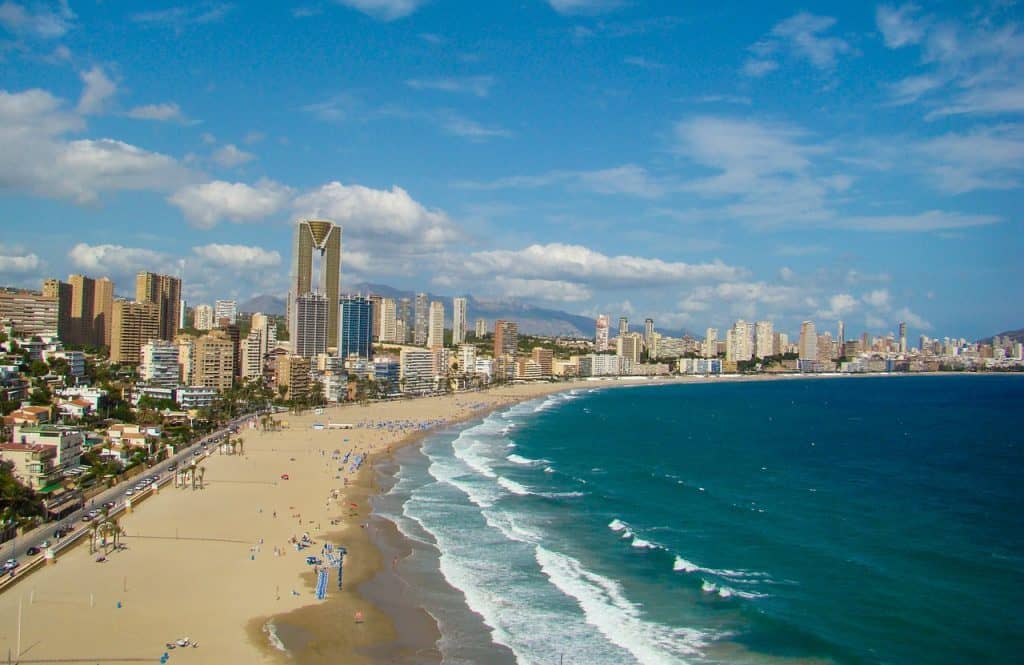 Benidorm's pristine beaches, including Playa de Levante and Playa de Poniente, are perfect for family days by the sea. They stretch for miles along the crystal-clear waters of the Mediterranean Sea. The beach is equipped with all the amenities one could desire, including loungers, umbrellas, and a variety of themed beach bars. Let your kids build sandcastles, paddle in the gentle waves, or try exciting water sports such as jet skiing and paddleboarding.
Benidorm Palace: Evening Entertainment for All Ages
Benidorm Palace is famous for its dazzling variety shows, featuring live music, dance, and theatrical performances. Known for its extravagant shows and vibrant atmosphere, this majestic palace has been entertaining visitors for decades with its glamorous cabaret shows, breath-taking acrobatics, and mesmerizing dance routines. Along with the riveting performances, guests can indulge in a sumptuous dining experience, as the palace offers a delectable menu featuring a range of international cuisines.
Festilandia: Indoor Amusement Fun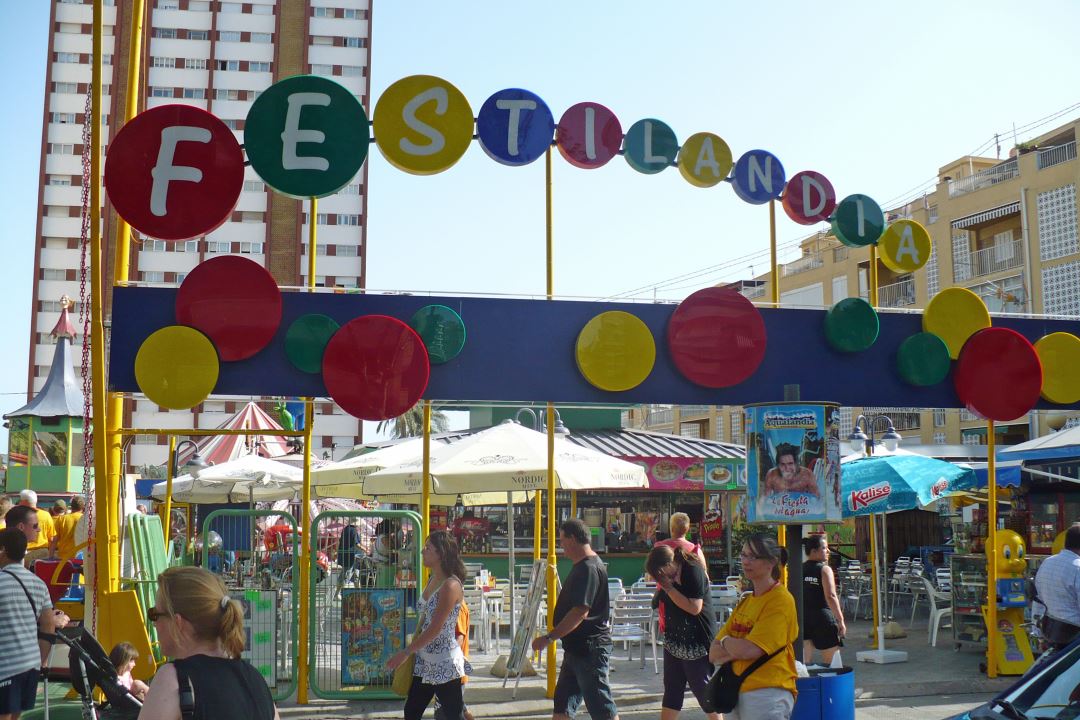 For some indoor entertainment, head to Festilandia. This amusement park features a variety of rides, games, and attractions suitable for kids of all ages, ensuring hours of non-stop fun. From exhilarating roller coasters to classic carousels and bumper cars, there is something for everyone at Festilandia. The park also features a variety of games and activities, selection of delicious food stalls and snack bars. It is the ultimate destination for those seeking a day of fun and unforgettable memories in Benidorm.
Pola Park: Classic Amusement Park Fun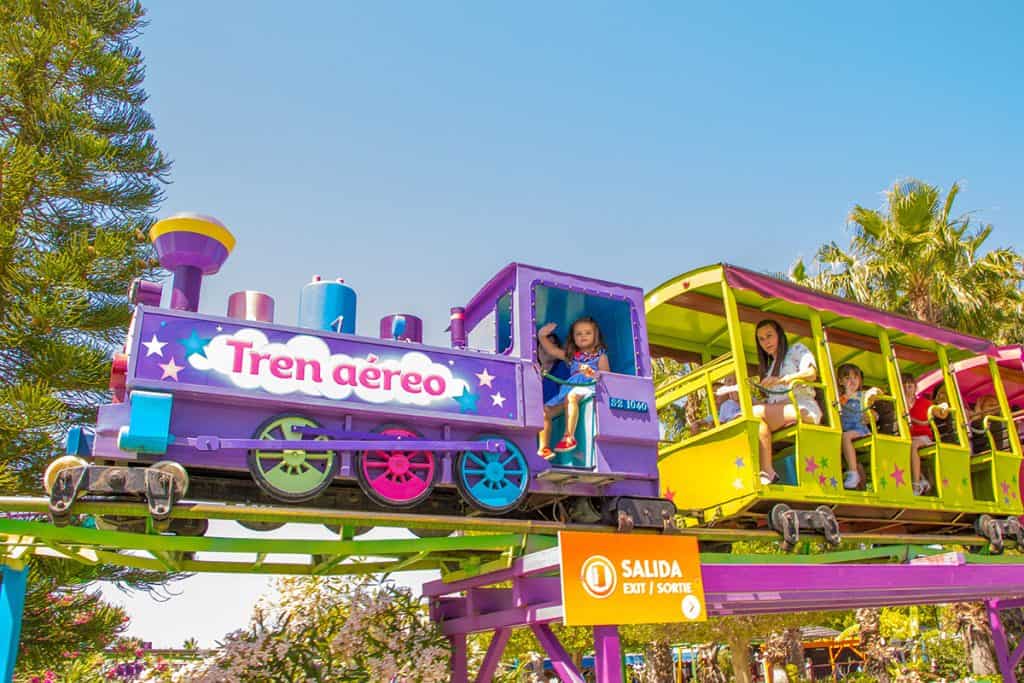 Located just a short drive from Benidorm, in Santa Pola Spain, Pola Park is a classic amusement park with a range of rides, bumper cars, and games that appeal to kids and adults alike. Pola Park also offers entertaining and interactive games, providing opportunities for visitors to test their skills and win exciting prizes. The park also features relaxing areas and picnic spots allowing the family to relax and unwind during the day.
Ice Cream Delights: Satisfying Sweet Cravings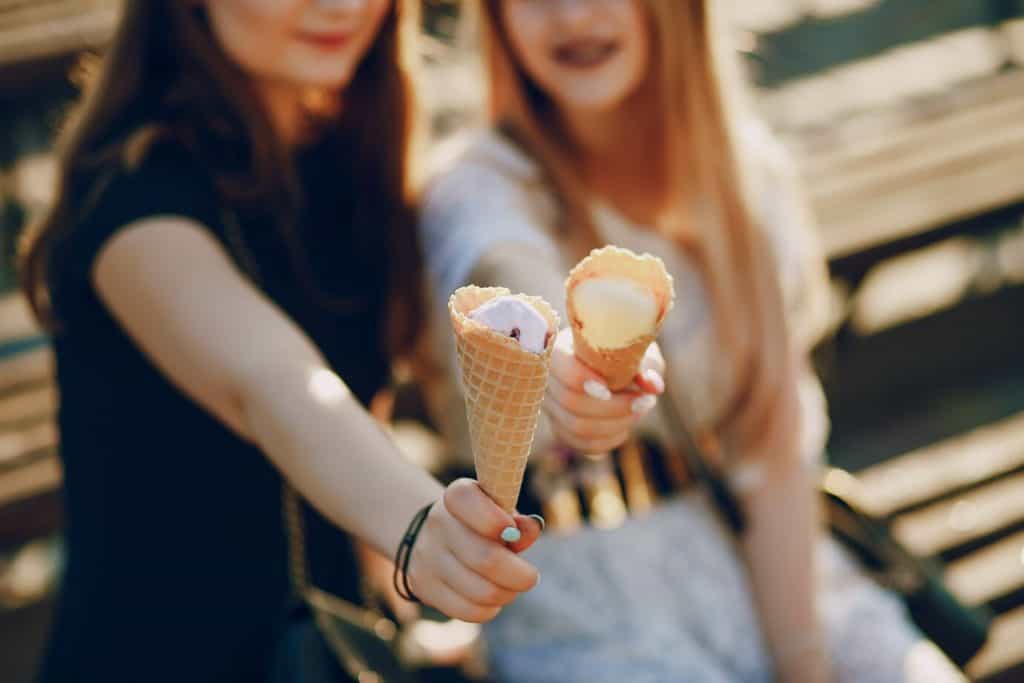 Strolling along Benidorm's promenades, you'll find numerous ice cream parlors offering a wide selection of flavors. Treat your kids to a scoop of their favorite ice cream and enjoy a leisurely family walk by the beach.
Cultural Explorations: Learning through History and Art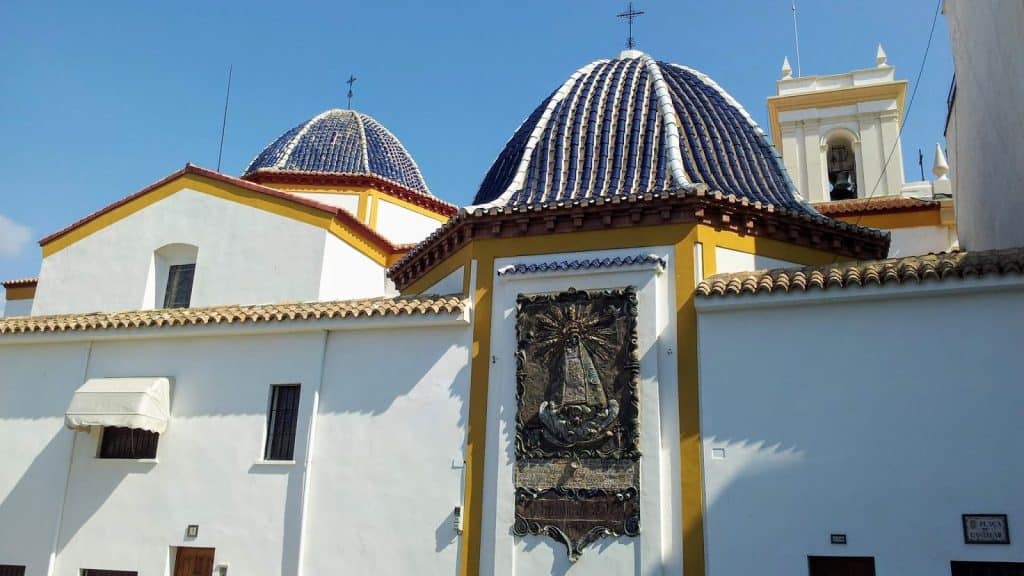 Benidorm isn't just about modern attractions; it also has cultural gems like the Balcon del Mediterraneo, the Church of San Jaime and Santa Ana, and the Benidorm Cultural Center, offering a chance to explore history and art.
In conclusion, Benidorm is a destination that caters to families in search of adventure and fun. With its water parks, animal encounters, beautiful beaches, and a variety of attractions, Benidorm ensures that your family's vacation is filled with smiles and unforgettable moments. Whether you're relaxing by the pool, exploring the local wildlife, or enjoying a spectacular show, Benidorm with kids is a delightful journey that guarantees cherished family memories.