The 'White Coast' of Spain, known as Costa Blanca, is famous for its pristine beaches, sunny landscapes, and dazzling blue seas. For golfers, however, it has a different kind of allure: the chance to play on some of the world's most beautiful seaside courses. The rugged beauty of Spain's terrain and the breathtaking vistas of the Mediterranean make for a golfing experience that goes well beyond the norm. Let's go in-depth about some fascinating courses that you really should try.
Melia Villaitana Poniente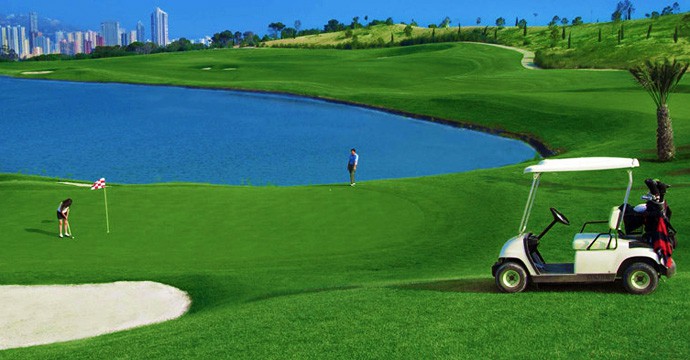 A stone's throw away from the shimmering Mediterranean, Melia Villaitana Poniente offers a shorter but no less challenging course. Designed by the legendary duo of Nicklaus Design, this par 62, 18-hole course might seem deceptively simple. But with its meticulously planned bunkers and challenging water hazards, it demands a strategic game from the golfer. The backdrop of terracotta rooftops and distant mountains make for a serene golfing milieu.
Melia Villaitana Levante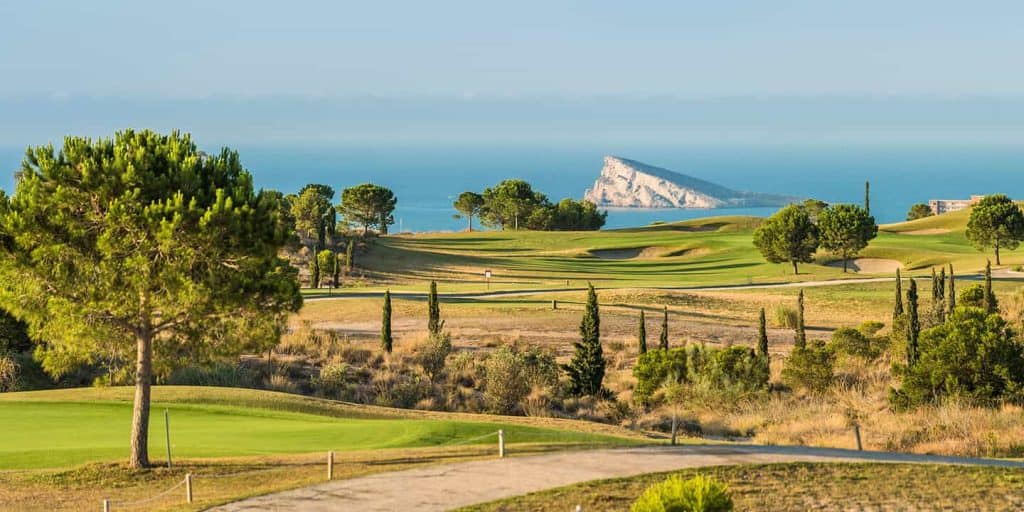 The sibling to Poniente, Levante is a championship course and a gem in the heart of Costa Blanca. This par 72, 18-hole course stretches across wide terrains, integrating the natural topography of the region. Levante isn't just a test of skill; it's a sensory experience. The scents of native flora, the sounds of the sea, and the sight of the sun reflecting off the greens make for a day well spent.
Puig Campana Golf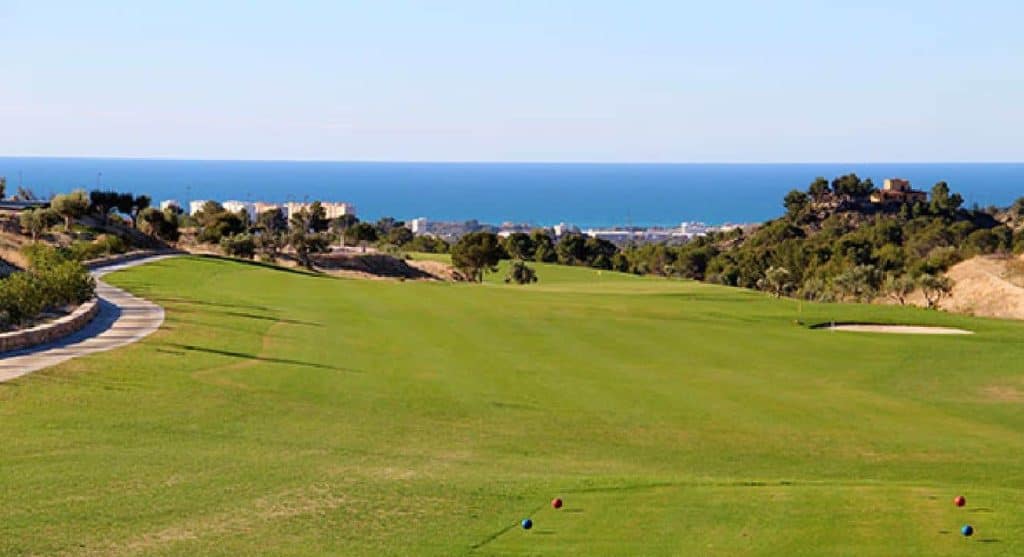 Named after the majestic Puig Campana mountain that looms in the backdrop, this golf course is a testament to nature's grandeur and man's architectural prowess. The design ensures golfers of all proficiencies find their match. Rolling greens, strategically placed bunkers, and the ever-present Mediterranean breeze make every round a distinct experience. Add to that the beachfront location, and you have a course that's hard to resist.
Bonalba Golf Resort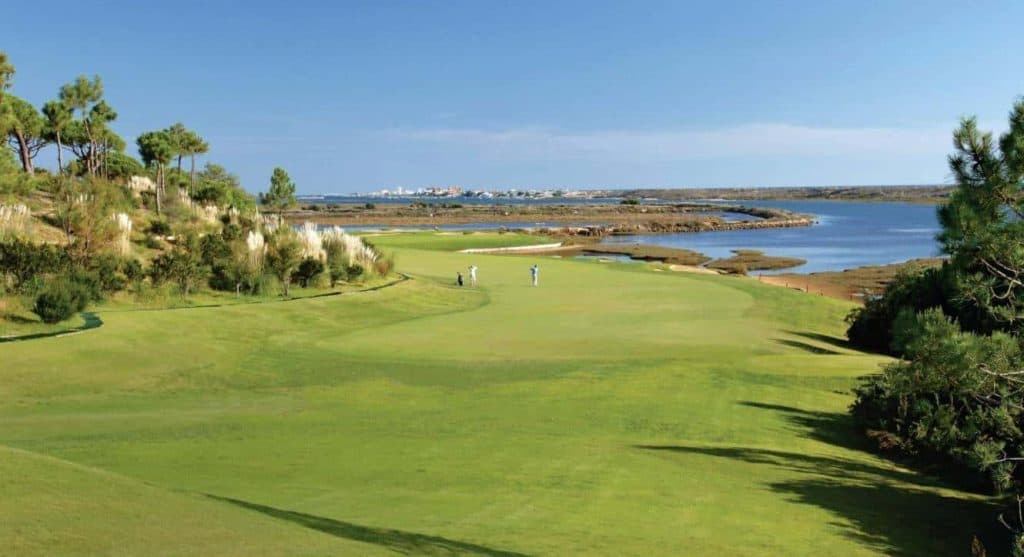 Seated in the heart of the picturesque Bonalba mountains, this resort is an ode to luxury and sport. The 18-hole course, with its abundant lakes and vast greens, offers a thrilling challenge. But what sets Bonalba apart is its unique integration of nature. As you swing, don't be surprised to spot a Mediterranean turtle wading nearby or to hear the distant song of native birds. Post your game, unwind at the resort's spa, or take a plunge in the beachfront pool. Pure bliss!
Font Del Llop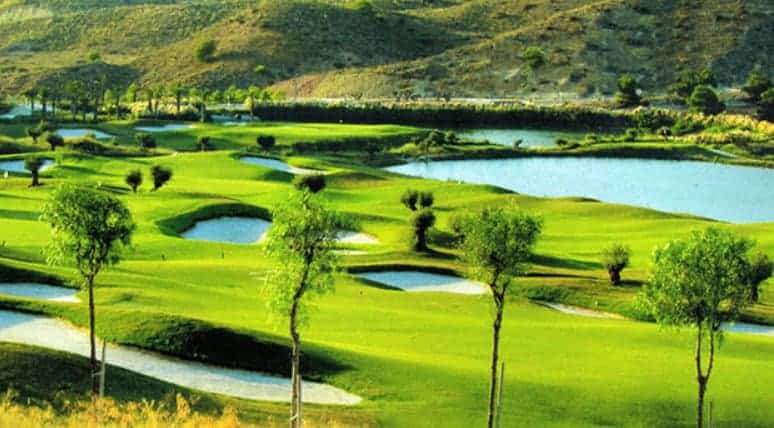 Translating to 'Wolf's Spring,' Font Del Llop is as enchanting as its name suggests. Meandering through the valleys between the hills, this course is a maze of challenges and surprises. Streams, waterfalls, and five lakes are intertwined with the course, making water hazards a delightful yet formidable feature here. Every hole promises a different challenge, with the 18th being a grand finale, where precision and strategy stand between you and victory.
El Plantio Golf Resort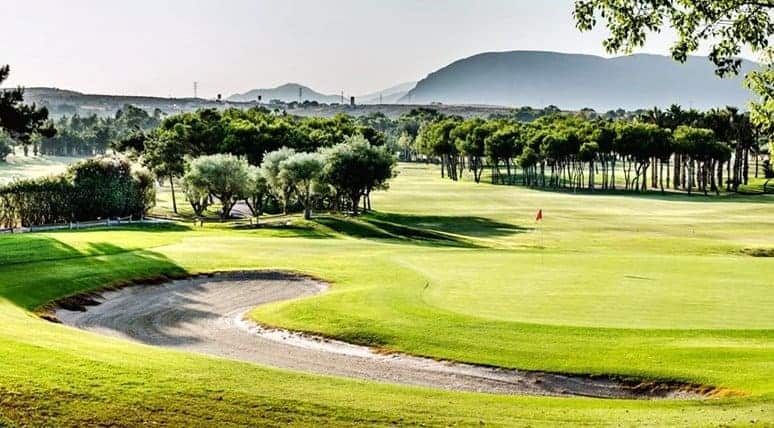 A short drive from Alicante, El Plantio stands as a green oasis. Boasting two impeccable courses, it caters to both the seasoned golfer and the beginner. What makes it truly special, apart from its beachfront location, is its commitment to environmental preservation. The resort takes pride in its vast expanse of native flora and its artificial lakes, which serve as reservoirs for rainwater.
In conclusion, Costa Blanca is not just another beach destination; it's a golfer's paradise. Even if you don't often play golf, the combination of sunshine, the sea, and the game of golf will make you want to pick up a club. If you're planning a trip to this golfer's paradise, Benidorm is where you should stay. Union Jack Golf Reservations SL, the biggest golf tour operator in Benidorm, can help you plan a fantastic golfing vacation at any of the mentioned earlier beachfront courses by providing you with special discounts and close ties to the area's finest hotels. Ensure a pleasant and trouble-free journey with us. Good luck, golfers!