Planning a golf vacation in Benidorm, Spain, is an exciting endeavor, but ensuring that every detail falls into place can be a challenging task. That's where Union Jack Golf comes in. As the premier golf specialist on the Costa Blanca, we have been providing golfers with unforgettable experiences in Benidorm for years. Here's why you should choose Union Jack Golf to make your Benidorm golf vacation truly exceptional.
1. Local Expertise:
One of the key advantages of booking your golf vacation with Union Jack Golf is our deep local knowledge. Our team has been situated in Benidorm for many years, giving us unparalleled insights into the region. We don't just book golf rounds; we provide you with insider tips, recommend the best courses based on your preferences, and offer suggestions for the most enjoyable activities beyond the fairways. Our local expertise ensures that you get the most out of your time in Benidorm.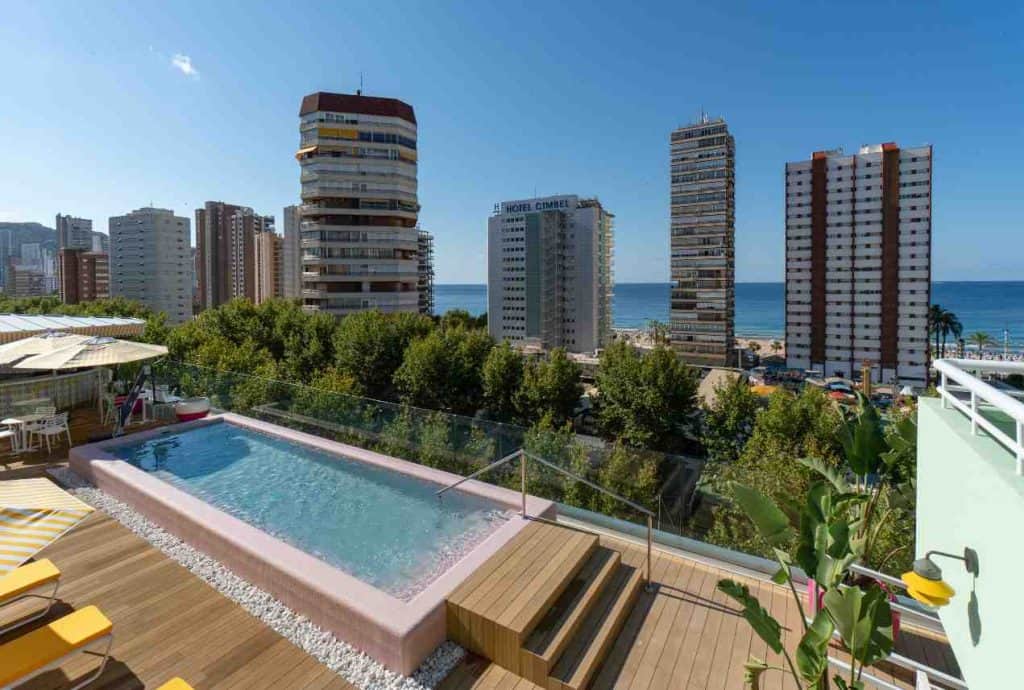 2. Comprehensive Packages:
We understand that planning a golf vacation involves more than just booking tee times. That's why we offer comprehensive packages that take care of all your needs. Our packages include hotel accommodations, airport transfers, golf transfers, discounted tee times, club hire, and access to our fully stocked golf shop in the heart of Benidorm. With Union Jack Golf, you can relax knowing that every detail is handled, allowing you to focus on your game and enjoying your vacation.
3. Exclusive Partnerships:
We have built strong partnerships with local hotels and golf clubs over the years, which means we can offer you prices and privileges that you won't find anywhere else. These exclusive relationships allow us to provide you with the best value for your money, whether you're looking for a luxury golf resort or a budget-friendly option. Our connections also mean that you can secure tee times at popular courses, even during peak seasons.
4. Stress-Free Transfers:
Getting around Benidorm and its neighboring golf courses is hassle-free when you book with Union Jack Golf. We operate our own transfer buses, ensuring reliable and punctual transportation for your golf outings and airport transfers. You won't need to worry about coordinating transportation or navigating unfamiliar roads; we've got it all covered.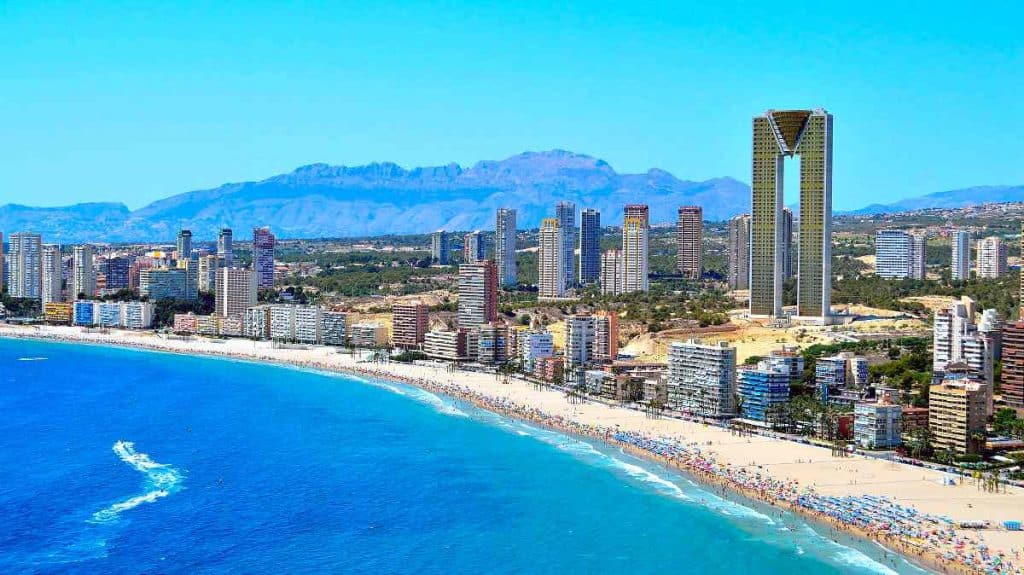 5. Discounted Tee Times:
We know that golfers are always on the lookout for value, which is why we offer discounted tee times. With Union Jack Golf, you can enjoy your favorite courses without breaking the bank. Our team works diligently to secure the best prices for our clients, helping you make the most of your golfing budget.
6. Quality Club Hire:
Traveling with your golf clubs can be cumbersome and costly. To lighten your load, we offer high-quality club rental services. Whether you're a novice golfer or an experienced player, our rental clubs are well-maintained and suited to a range of skill levels. It's a convenient option that allows you to travel lighter and still play your best game.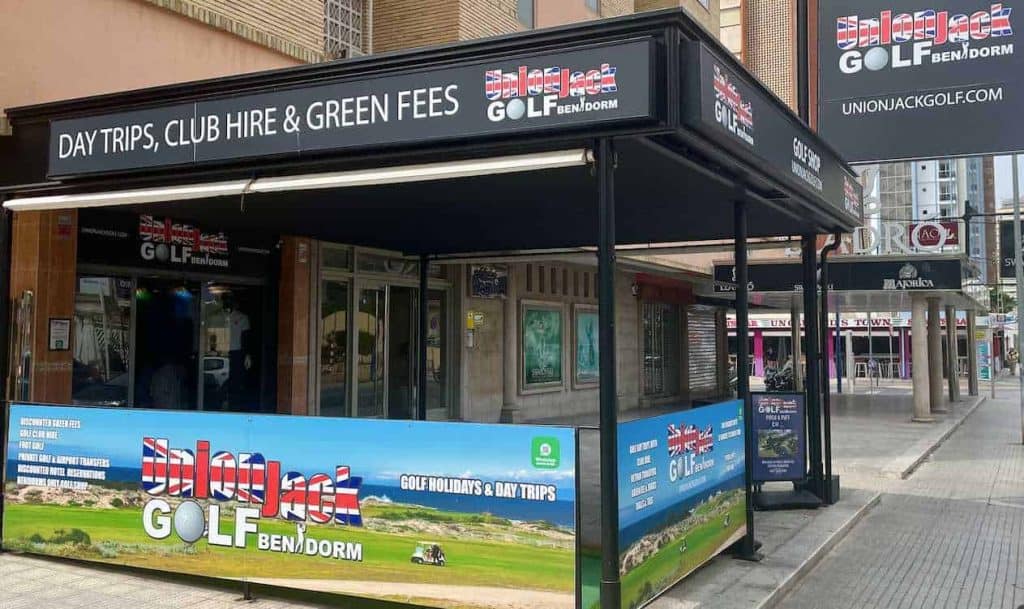 In conclusion, your Benidorm golf vacation should be a stress-free, enjoyable experience from start to finish, and Union Jack Golf is dedicated to making that happen. With our local expertise, comprehensive packages, exclusive partnerships, stress-free transfers, discounted tee times, and quality club hire, we provide everything you need for an unforgettable golf getaway. Trust Union Jack Golf to enhance your Benidorm golf vacation, ensuring that you have the time of your life both on and off the golf course.