Costa Blanca Golf Holidays - A Complete Guide to the Golf Courses
An average annual temperature of 17ºC allows practicing golf year round to be a reality in La Costa Blanca, the peak season of this sport coinciding with the gentle winters that are characteristic of the province of Alicante. This is a real privilege for all those who wish to play golf any time during the year. Optimal facilities, among the best in Europe, form part of the resorts and residential complexes which include hotels, spas, and gyms, making it the perfect combination of sport and rest. Today, La Costa Blanca is one of the principal international centres for the practice of golf, with 24 courses (4 of which are Pitch & Putt), located in a typical Mediterranean landscape. They offer variety and quality, carrying the signature of some of the most prestigious designers and golf champions such as Ballesteros, Olazabal, and Jack Nicklaus. Each one, with different characteristics, satisfies the different demands of even the most demanding players. Costa Blanca Golf Holidays are truly world beating and there are so may courses to choose from. Union Jack Golf in Benidorm has all of these courses on offer and can book your green fees or full Costa Blanca Golf Holidays for you. We take the hassle out of everything and provide golf transfers, hotel bookings, discounted green fees, Club hire and airport transfers. Get in touch for a quote and let us do the hard work arranging your next Golf Holiday to the Costa Blanca. Watch the video or read the reviews below:

Thanks to its great location next to the Mar Menor lagoon on the Mediterranean coast, Lo Romero Golf benefits from a great climate and basks in the joyfully laidback atmosphere that permeates the nearby beaches and ports. This very special and varied 18-hole course is in the town of Pilar de la Horadada, Alicante, with great transportation links, and has been carefully designed to suit the gentle slopes and Mediterranean vegetation of the terrain, making for a highly enjoyable game and a great place to practise. Lo Romero also boasts the greenest island on the Med: the green of the 18th hole, which floats like an enticing emerald in the middle of a lake. Seemingly simple – just pop the ball over the water – it nevertheless raises the pulse and gets the adrenaline going: too long or too short a stroke and your ball will be swallowed by the water. This is exciting and enjoyably challenging golf to a tee.
Golf Las Ramblas - Costa Blanca Golf Holidays

Las Ramblas golf course was the second golf course owned by Quara Group, this course designed by Pepe Gancedo, prestigious and visionary designer of golf courses recognized nationally and internationally, was opened in 1991. Las Ramblas is an area of incomparable beauty, as the name suggests is designed on a steep terrain surrounded by streams and lush vegetation mainly through the leafy Mediterranean pines that accompany the round. The course offers many attractions from magnificent views Over the Mediterranean Sea and offers shaded areas that make this area a nice place to play golf even in the hottest months of the year. It is certainly a golf.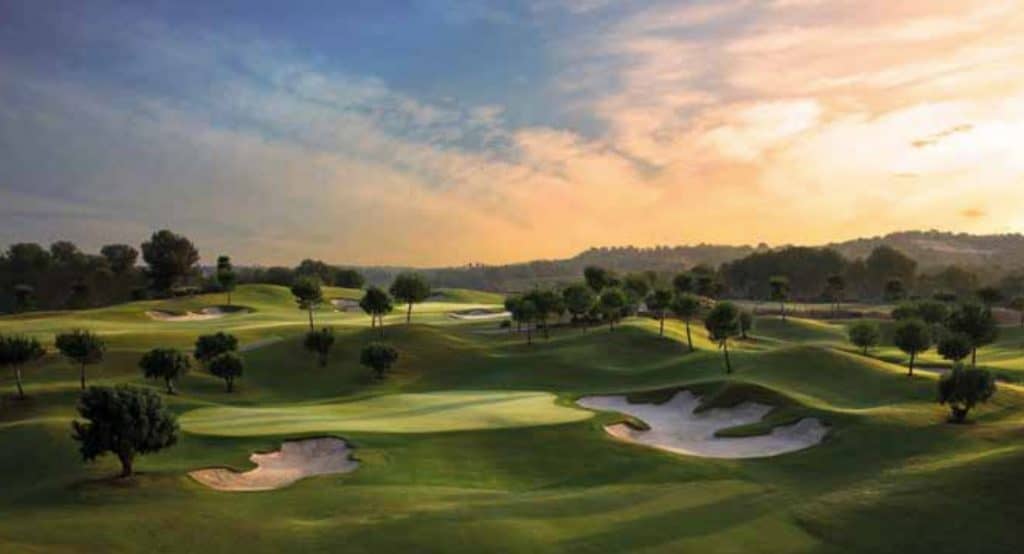 A world apart, come and experience the Cabell B. Robinson designed Championship Golf Course, managed by Troon Golf, and stay at Las Colinas Residences. In a 330-hectare valley between hills, near the sea, in an area of great natural beauty, Las Colinas is setting new standards for golf and leisure in Spain.
Vistabella Golf - Costa Blanca Golf Holidays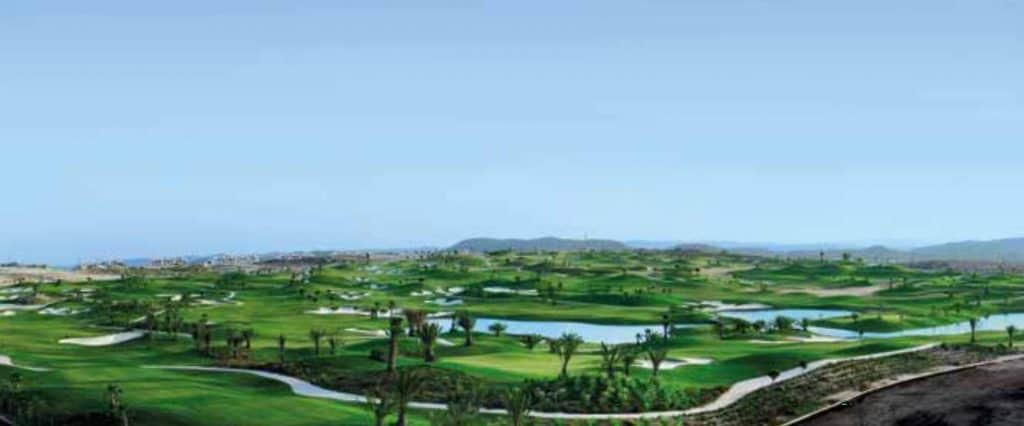 Opened in 2009, Vistabella Golf is a relatively new development with 11 holes that can be played as an 18-hole par 73 course almost 6 kilometres long. Course designer Manuel Piñero partnered Seve Ballesteros in the 1985 Ryder Cup, and he has combined over 30 years' experience in the world of golf with knowledge of the world's greatest courses, and applied this know-how to Vistabella Golf. Special mention must also be made of the large and undulating greens, regarded as the most competitive in the area and the most well tended. As well as the golf course, this sports complex also features a golf academy, paddle tennis courts, a bowling green and restaurant.

Since 1972 Villamartin is one of the oldest golf courses in Costa Blanca Alicante region. A vegetation with over 40 years of history, beautiful views of the Mediterranean and generous greens that hosted in 1994 one of the tournaments of the European Tour. Severiano Ballesteros, Jose Maria Olazabal, Ian Woosnan, Sam Torrance and many other international figures have played golf and graced this great golf course. The greens at Villamartin have international fame with well known holes like the 17th hole, a par three that requires crossing a leafy, treelined boulevard to reach a huge and generous Green with two platforms. Villamartin Golf has a large community of players from all over Europe who chose this beautiful golf course as a place to live, with the course and the golf as part of their lifestyle.
La Marquesa - Costa Blanca Golf Holidays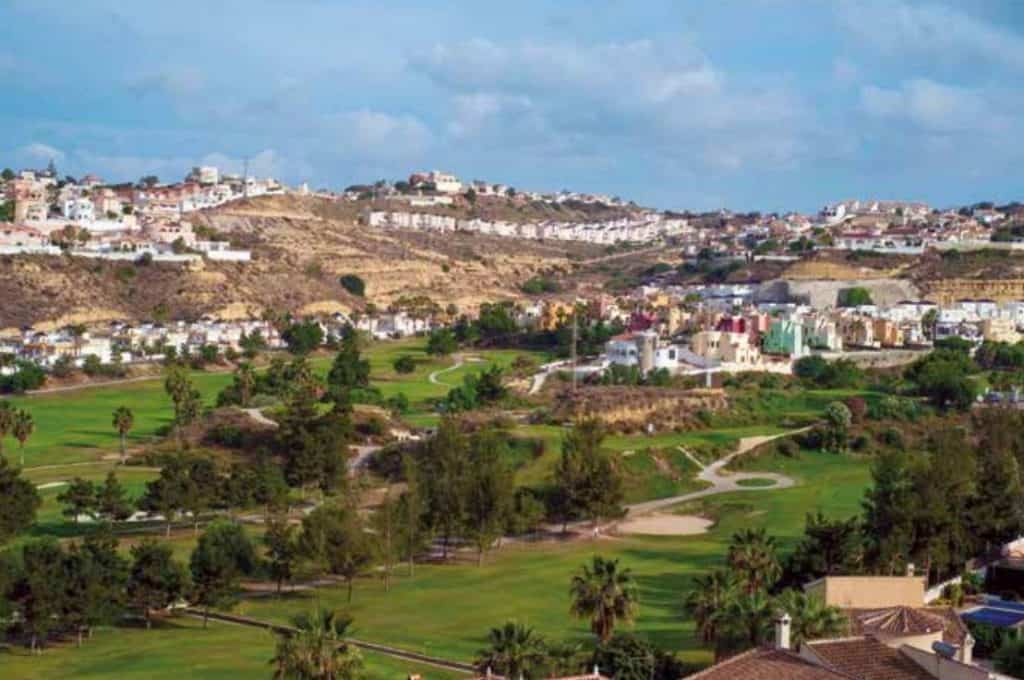 This 18-hole course makes for a highly varied and agreeable round of golf: slopes, blind holes, protected holes, bunkers, streams and two lakes to cross will test your handling of all your clubs right from the very first tee. The tees located very close to the greens.
La Finca Golf - Costa Blanca Golf Holidays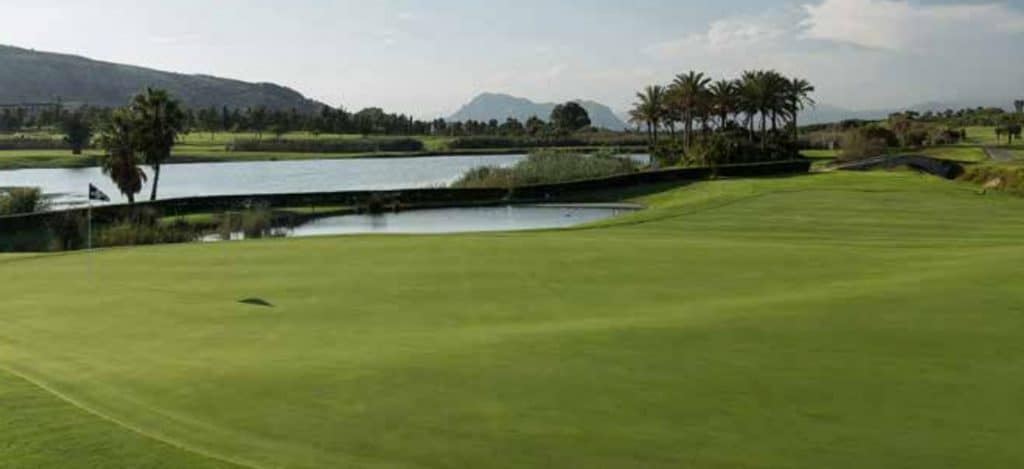 La Finca Golf is since 2002 one of the best golf courses in Spain and one to be recommended for your next Costa Blanca Golf Holidays. Its unique design by Pepe Gancedo, who was one of the best amateur players in the history of golf in Spain. La Finca Golf is a course with wide and generous fairways, which gives a good margin of forgiveness to the highest handicaps. La Finca Golf greens are totally different from each other, in various shapes and unique beauty, being famous greens as the 7th hole square and large reminiscent of a Bowling Green is. The Green on the 14th hole is one of the greens that leave an impression on the memory, round and deep, reminiscent of the shape of a Chinese wok. La Finca Golf since its opening has been host to many prestigious tournaments.
Font Del Llop Golf - Costa Blanca Golf Holidays

18 holes designed by Martin&Stirling, a Championship golf course with American aesthetics and Scottish substance just 10 minutes from Alicante International Airport. Also noted for its friendly clubhouse and the high-quality maintenance of its facilities. Another of its attractions is its setting amongst unspoilt beaches and traditional vineyards, leading it to be dubbed The Valley of Grapes and making it a must-see for all golf fans. With a practice range featuring an approach area and putting green, these great facilities are then topped off by a magnificent restaurant serving international cuisine plus, of course, the famous "Mediterranean Diet" and the traditional local rice dishes of the region: a perfect place for enjoying the best of the real Costa Blanca and as part of your next Costa Blanca Golf Holidays.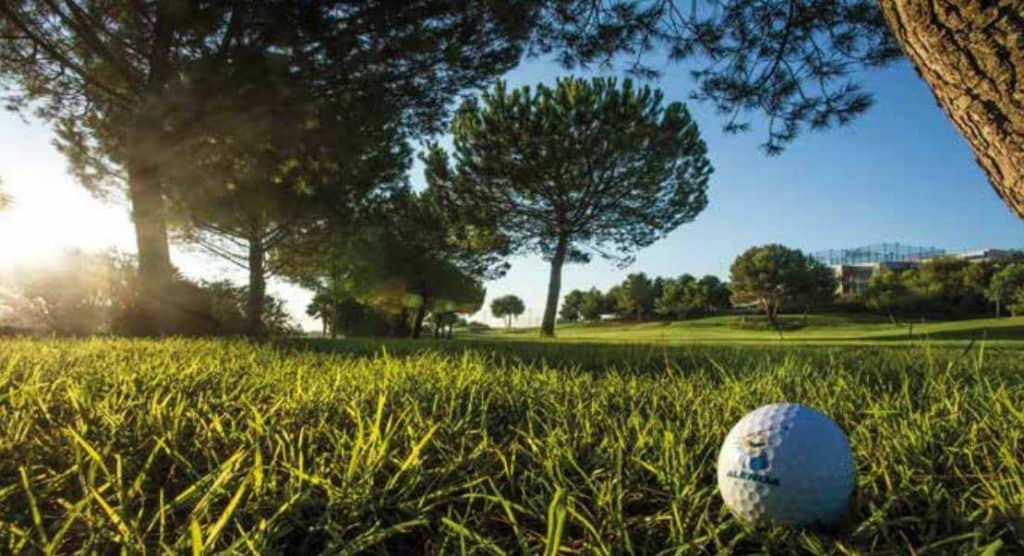 Alenda Golf is an 18-hole golf course designed by Roland Favrat, with an excellent floodlit practise area for those who wish to play at night. Set in outstanding countryside in Monforte del Cid, it is close to the major cities of Alicante, Elche, Elda and Benidorm, and just 10 minutes from Alicante international airport. Alenda Golf boasts a renowned restaurant as well as a gym and paddle tennis courts, and offers additional sporting activities such as pilates and judo.

The El Plantío golf course enjoys a valued landscape and great access, lying barely 3km from the airport. The entire surface of the course is well tended and protected by a variety of trees, shrubs and flowering plants, making for a gorgeous green setting in which to revel in nature through all five senses. It comprises an 18-hole par 72 course, a 9-hole par 3 course, a large practise area, 2 putting greens and a cafeteria with a magnificent terrace on which to soak up the surroundings. In short, El Plantío provides an opportunity to for you to enjoy a natural setting all year round in the company of family or friends.
Alicante Golf - Costa Blanca Golf Holidays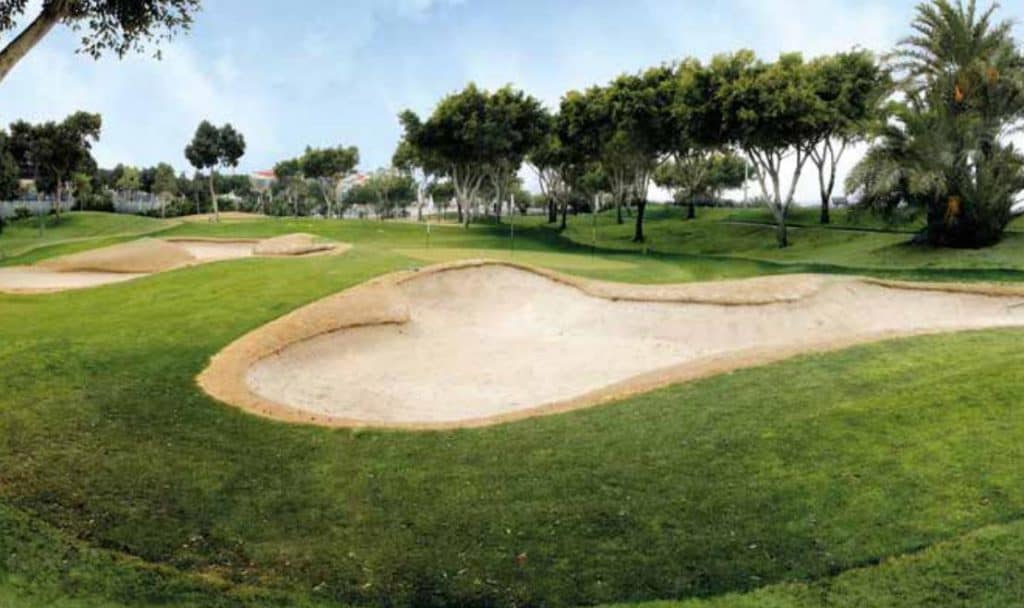 Designed by the great Seve, Alicante golf is considered one of the best designed and maintained courses in Spain. The speed and impressive state of the true surface greens are definitely the star attraction and reach a professional competition level. Alicante golf is an oasis in the middle of the city, a challenge to play and a pleasure to the eye.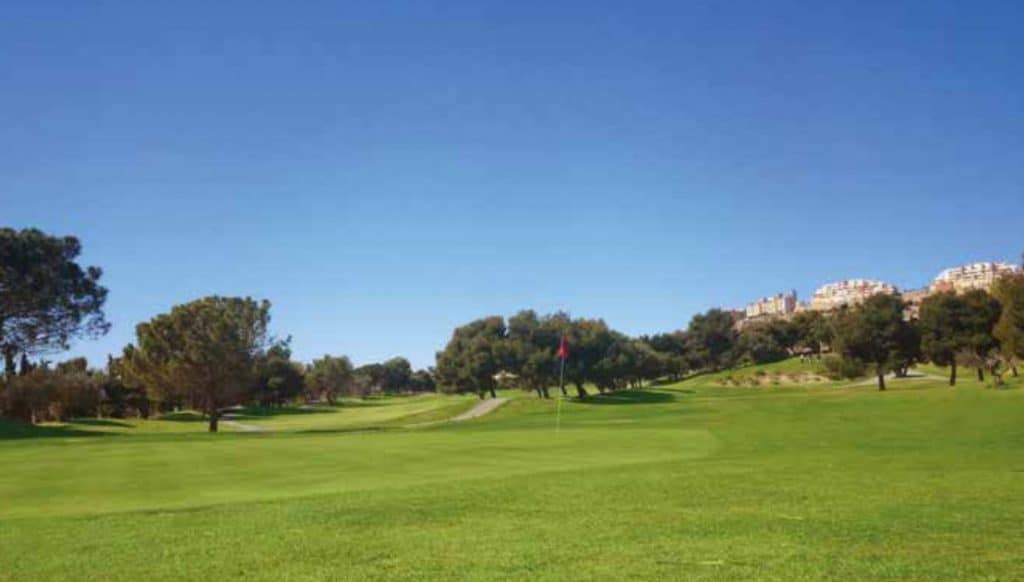 Nestled among typically Mediterranean vegetation in the shelter of the Sierra de Bonalba overlooking the sea, the Bonalba Golf Resort offers players an enjoyable 18-hole 72-par course, with 6,096 meters off the yellow tee and 5,329 meters off the red. Its greens are generous yet tricky because of the amount of movement they have in them, and they are ever protected by strategically placed bunkers, making this course by Ramón Espinosa a challenge for all golf lovers – one that will have you using all 14 of the clubs in your bag. While the peace and tranquillity of the surroundings, meanwhile, will help ensure you spend a dream day in golfing heaven.
Melia Villaitana Golf - Costa Blanca Golf Holidays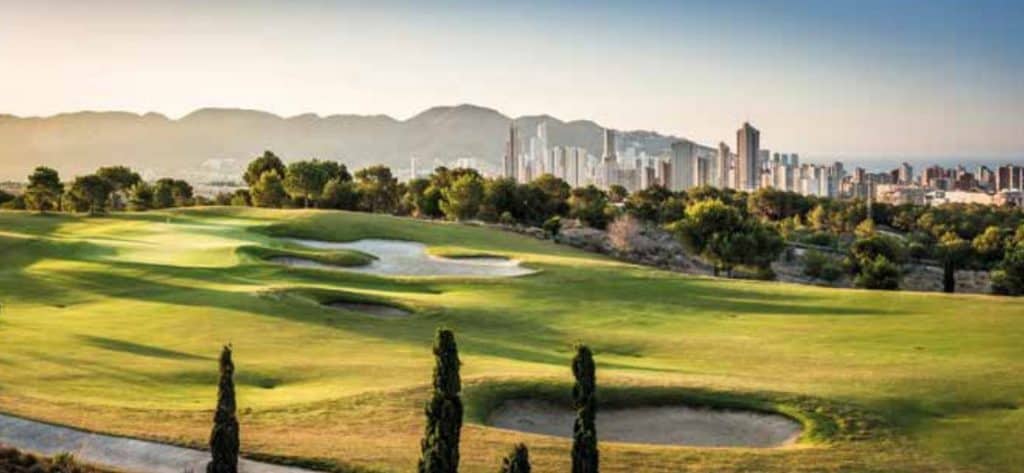 Meliá Villaitana Golf Club is in a privileged location in the tourist coast of Levante. Have two course designed by Jack Nicklaus. All the land around has been endowed with a special microclimate, with soft and temperate winters and summers tempered by sea breezes, allowing the enjoyment of a nature that has combined cleverly with golf sport. The grass that makes up two courses through their tees, fairways and rough, is the variety of bermuda princess (Cynodon dactilon), which offers all guarantees for a perfect game at all levels. Its greens are shaped by Agrostis stoloniferous (variety Providence) gives an excellent top level game and with a spectacular performance with fast recovery after the spiking works.
Altea Golf - Costa Blanca Golf Holidays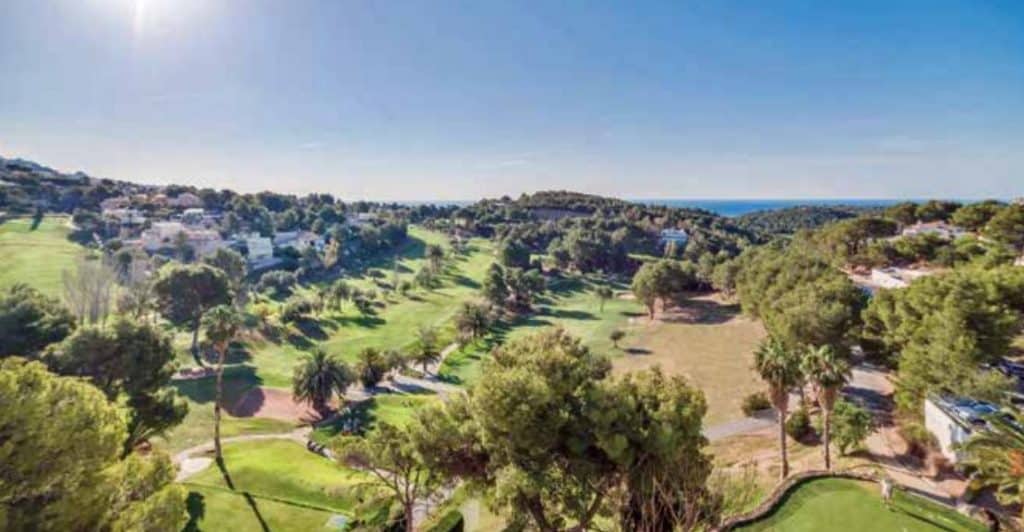 Altea Club de Golf was founded in 1974 by Don Luis Campomanes and lies on the lower slopes of the Sierra de Altea, tucked between the Sierra Bernia and the Mediterranean Sea – a place of irrefutable beauty. This club's emblematic course enjoys an attractive design and a spectacular setting, making it an unbeatable place to play golf. It is a veritable classic of the Costa Blanca, where most local golfers will have cut their teeth.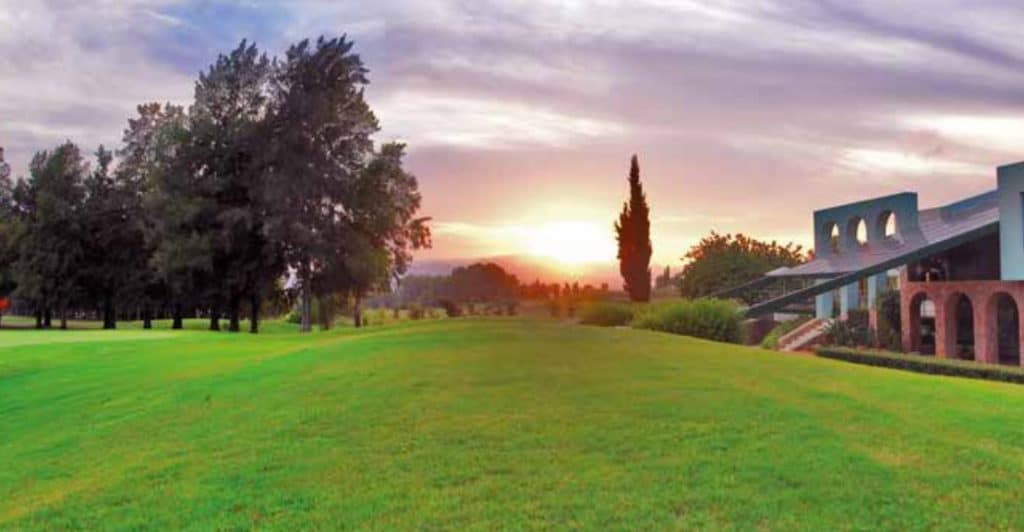 This 27-hole golf course was designed by José María Olazábal and lies in the Parque Natural del Montgó nature park alongside the 5-star Denia Marriott hotel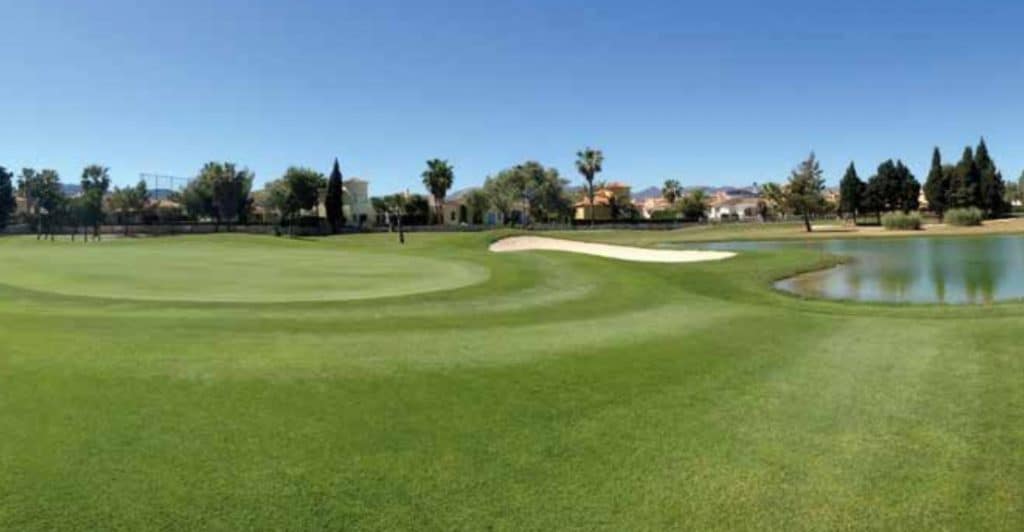 Designed by the legendary Severiano Ballesteros, Oliva Nova offers a masterful combination of wide-open drives and precision putting. There may be few bunkers, but almost every hole comes with a water hazard. Being almost completely flat, and mere metres from the fine Mediterranean beaches, it is a pleasure to walk round. And the facilities are nicely rounded off with a golf academy, short holes for beginners, tennis and paddle tennis courts, changing rooms and a café-restaurant specialising in the traditional rice and noodle dishes of the region.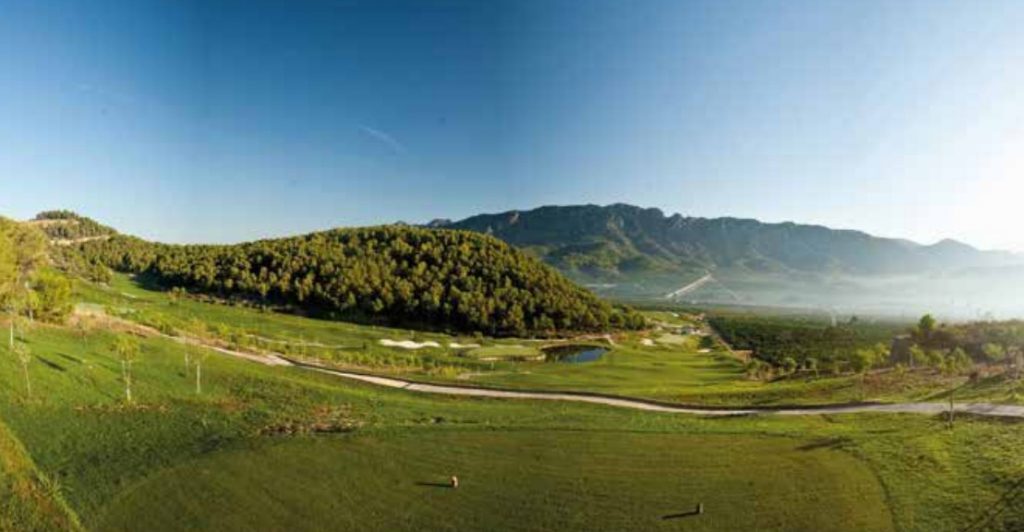 La Galiana Golf is an 18-hole par 72 course nestled in a valley, with broad and well defined fairways plus spectacular views in the heart of the countryside. Open to everyone all year round, it is a place in which to enjoy golf in the great outdoors, with no houses, just amazing views and landscapes. It is a challenging but undemanding course that is well worth playing: the more you like golf, the more you'll like La Galiana, for golf at its purest
That is it for our guide to Costa Blanca Golf Holidays and the courses in the region. If you want to make a booking then look no further than Union Jack Golf in Benidorm, we are Benidorms only golf shop and Golf Tour Operator. Book here for full golf holiday or use our Green Fee Booking page for golf only bookings. 
Check out our reviews on Google and book with confidence
Credit to Costa Blanca Turismo www.costablanca.org for the information contained in the above blog