Benidorm, nestled along the stunning Costa Blanca in Spain, is a golfer's paradise boasting a collection of exceptional golf courses that cater to players of all levels. From dramatic landscapes to challenging layouts, the golf courses in this Mediterranean haven offer an unforgettable experience. In this blog, we'll take you on a tour of the top golf courses in Benidorm, highlighting their unique features and why they are a must-visit for any golf enthusiast.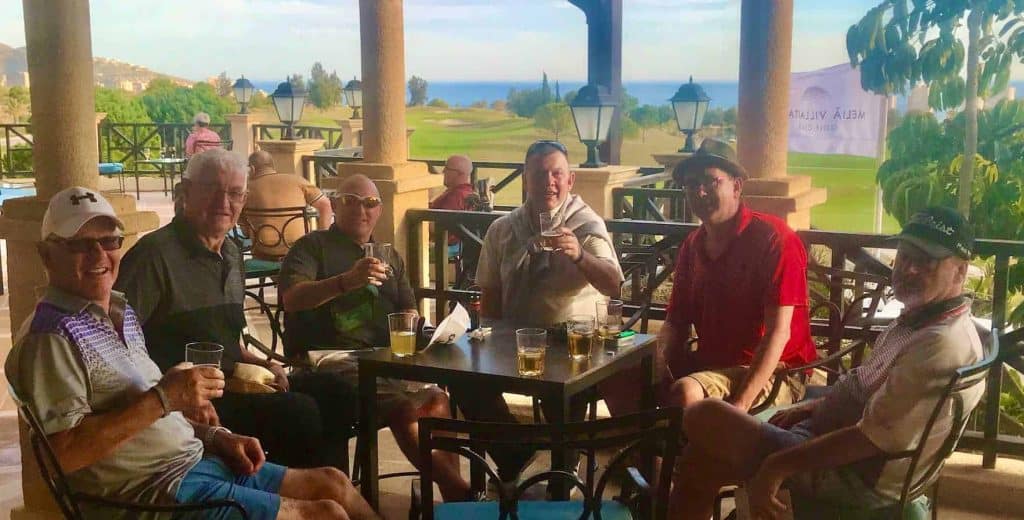 1. Melia Villaitana
Nestled within the stunning landscapes, Melia Villaitana's Poniente and Levante courses epitomize golfing luxury. Designed by Nicklaus Design, these championship layouts offer panoramic Mediterranean views and challenging terrains. The signature 14th hole on Levante, framed by the Benidorm skyline, epitomizes elegance. Enjoy top-notch amenities and a truly refined golfing experience.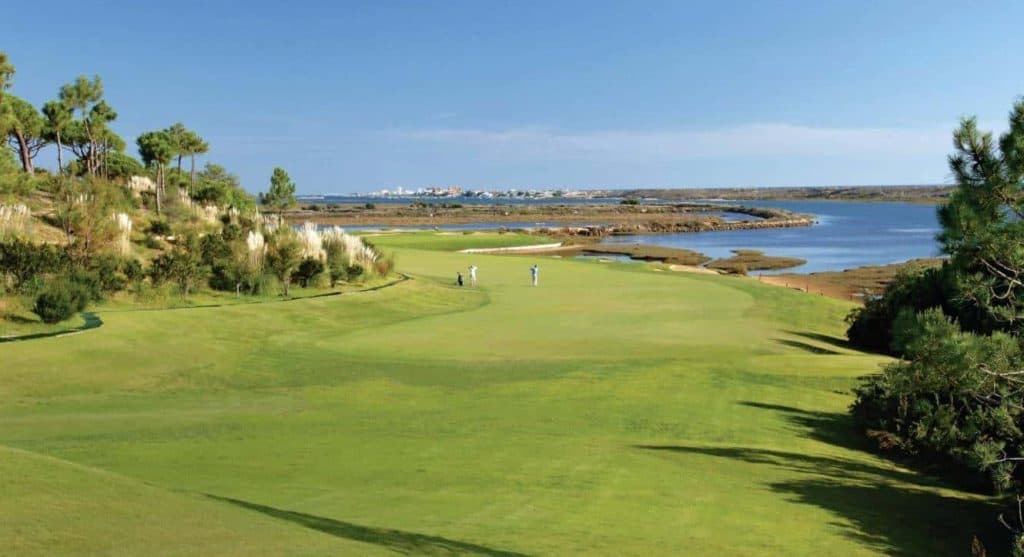 2. Bonalba Golf Resort:
Perfect your swing at Bonalba Golf Resort. Located near Benidorm, this course offers a diverse experience with picturesque surroundings. Designed by Ramón Espinosa, it caters to all skill levels. Enjoy well-maintained fairways, strategic bunkers, and a relaxed atmosphere. With its accessible location and engaging design, Bonalba is a great choice for a rewarding golf outing.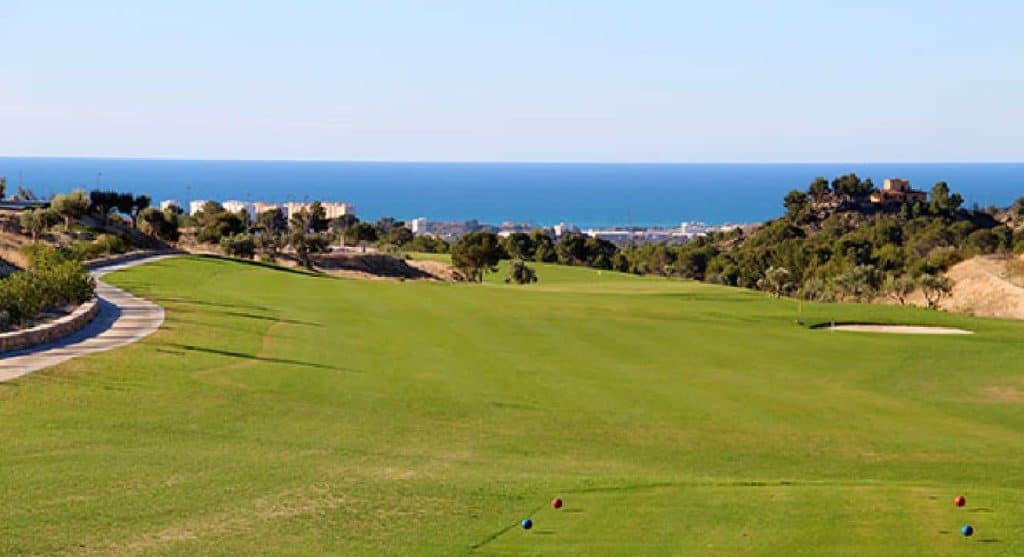 3. Puig Campana Golf: Nature's Playground
Nestled against the backdrop of the majestic Puig Campana mountain, this course offers a golfing experience that is both challenging and harmonious with nature. Designed by Felipe Rodríguez, the course presents a unique blend of desert-style features and native vegetation. The rugged terrain, undulating fairways, and stunning views make each round a memorable adventure. Golfers can expect an authentic Mediterranean experience surrounded by the region's natural beauty.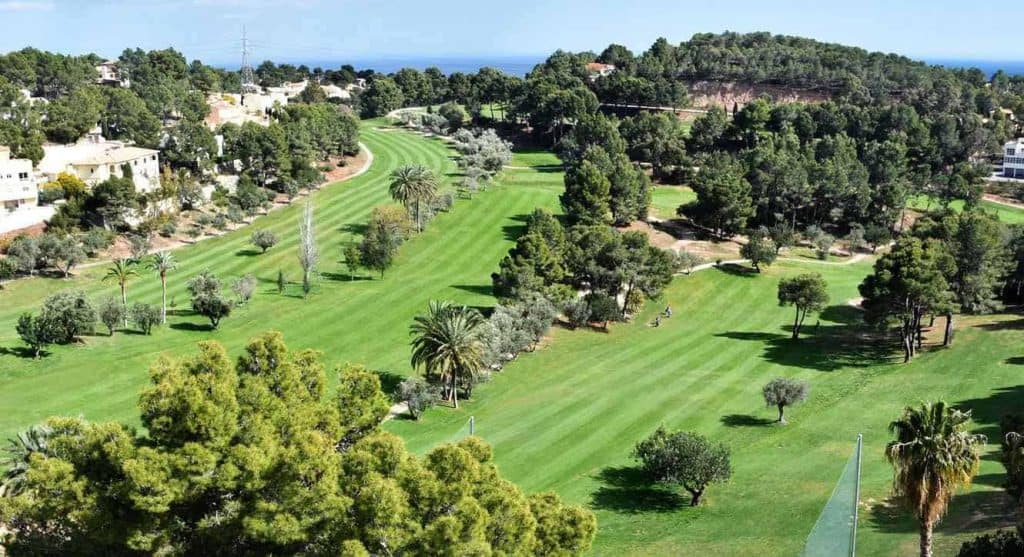 4. Altea Club de Golf: A Hidden Gem
Tucked away in the charming town of Altea, just a short drive from Benidorm, is the Altea Club de Golf. This 9-hole course is renowned for its peaceful ambiance and breathtaking sea views. While it may be shorter than some other courses, it offers a delightful and challenging round of golf. The friendly atmosphere, well-maintained greens, and picturesque setting make it a hidden gem cherished by both locals and visitors.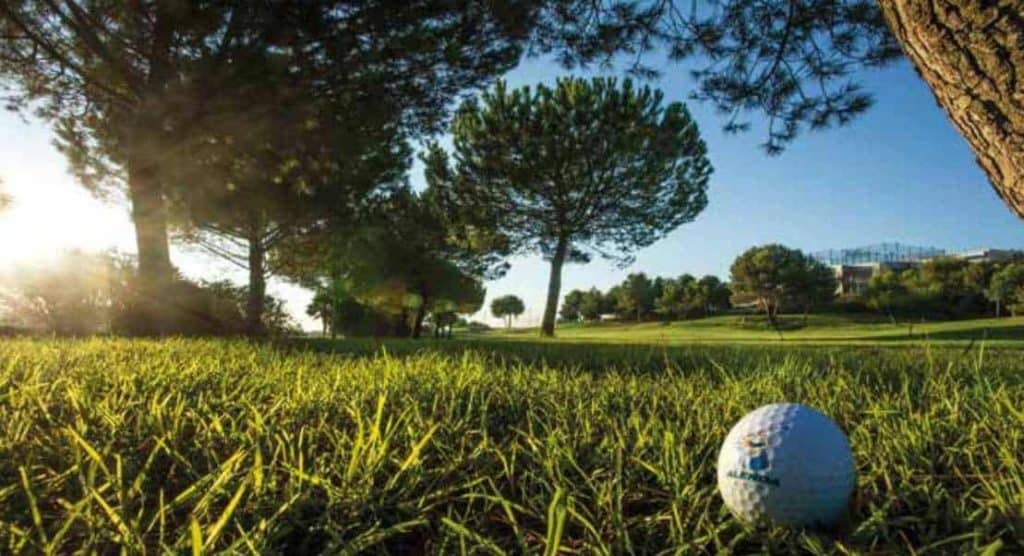 5. Alenda Club De Golf:
Discover golfing serenity at Alenda Club De Golf. Set against the backdrop of Alicante's charming landscapes, this course offers a tranquil escape. Designed by Roland Favrat, it blends seamlessly with its surroundings, providing an engaging and picturesque golfing experience. With its undulating fairways and strategic layout, Alenda promises a memorable round that resonates with both avid golfers and those seeking natural beauty.
In conclusion, Benidorm's golf courses offer an array of experiences for golf enthusiasts seeking a blend of natural beauty, challenging gameplay, and picturesque views. Whether you're an avid golfer or a leisurely player, the variety of courses in Benidorm ensures that each round is a memorable one. From the championship-level courses to the more relaxed options, this golfer's paradise invites you to tee off and create lasting memories against the backdrop of the stunning Costa Blanca.