Planning a golf vacation is about more than just choosing the right courses and packing your clubs. Your choice of accommodation can significantly impact your overall experience. Benidorm, on Spain's Costa Blanca, offers a wide range of accommodation options to suit different preferences and budgets. To help you make the most of your golf trip, Union Jack Golf has carefully selected a range of hotels that cater to the needs and desires of golfers and travelers. In this blog, we'll introduce you to our handpicked hotel selection in Benidorm.
1. Melia Villaitana Resort: Golf Luxury at its Best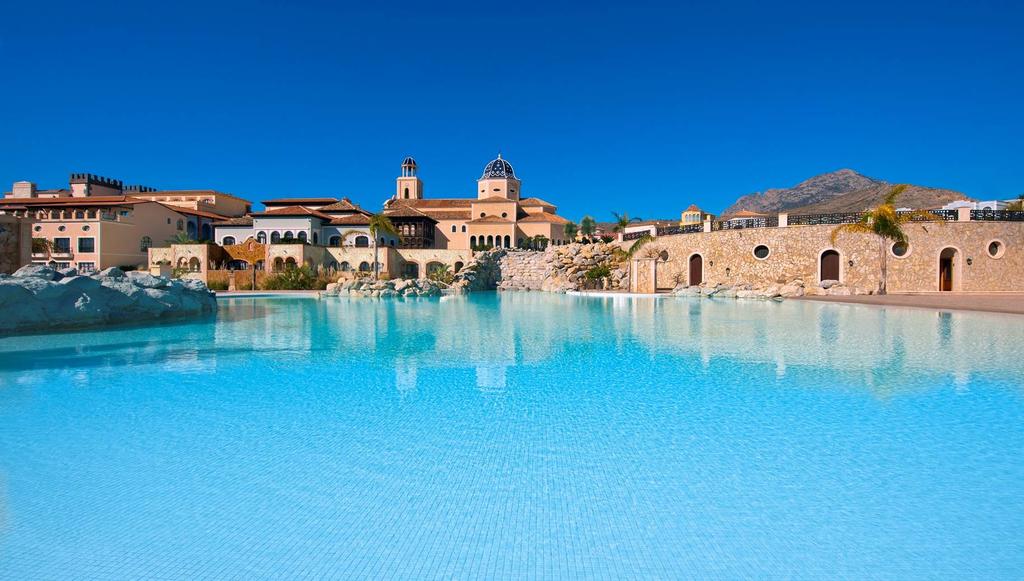 Melia Villaitana is the crown jewel of golf resorts in Benidorm. With two stunning golf courses, Poniente and Levante, designed by Nicklaus Design, it's a golfer's paradise. The resort itself offers a luxurious experience, complete with elegant rooms, a range of dining options, and top-notch amenities. When you stay here, you're not just booking a room; you're immersing yourself in the ultimate golfing experience.
2. Hotel Deloix Aqua Center: Fun for the Family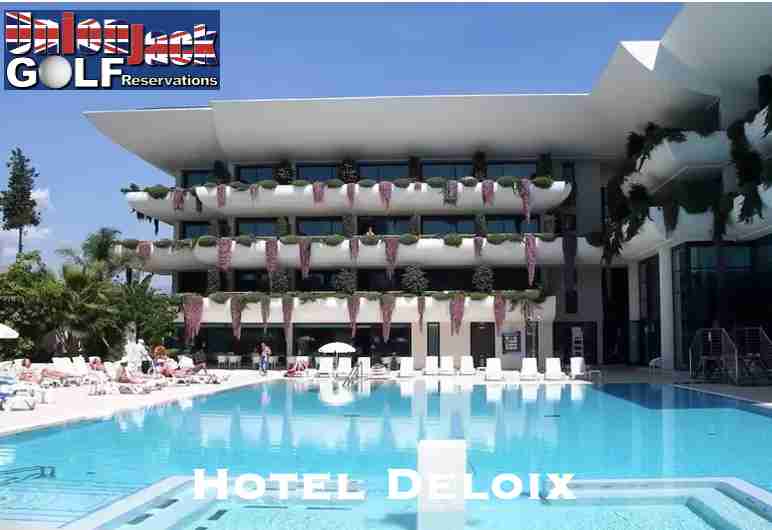 If you're traveling with family, the Hotel Deloix Aqua Center is an excellent choice. While you perfect your swing on the greens, your family can enjoy the hotel's water park, featuring pools, slides, and a relaxing spa. It's the ideal blend of golf and family fun.
3. Sandos Monaco Beach Hotel & Spa: Adults-Only Elegance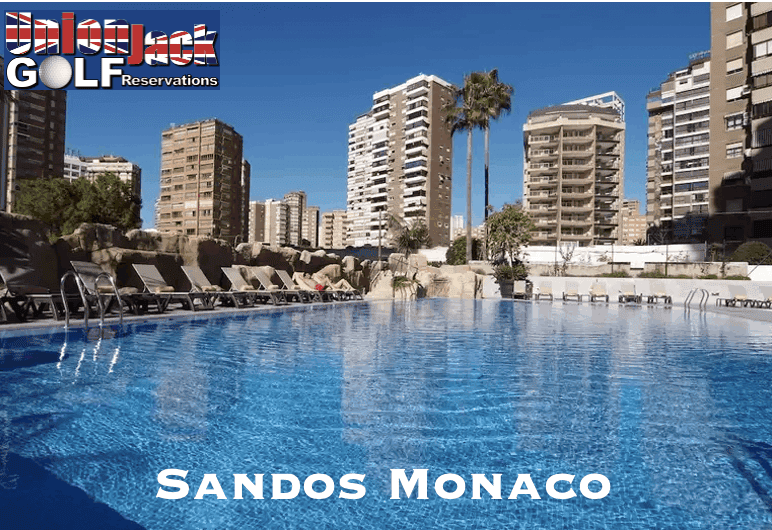 For an adults-only experience, the Sandos Monaco Beach Hotel & Spa is an excellent option. With a focus on relaxation and rejuvenation, this hotel offers spa facilities, wellness activities, and fine dining. It's the perfect place to unwind after a challenging round of golf.
4. Magic Aqua Rock Gardens: A Splash of Fun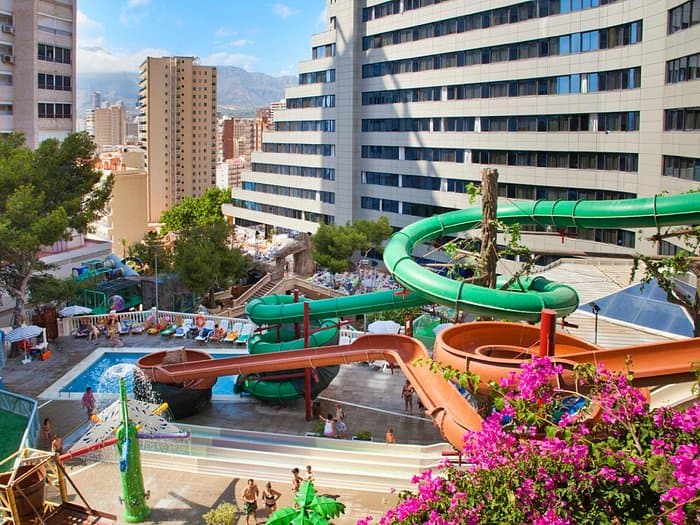 If you're looking for a fun and vibrant atmosphere, the Magic Aqua Rock Gardens is a unique hotel featuring a rock 'n' roll theme and an incredible pool area. It's a great choice for golfers who appreciate lively surroundings.
5. Hotel Don Pancho: Classic Elegance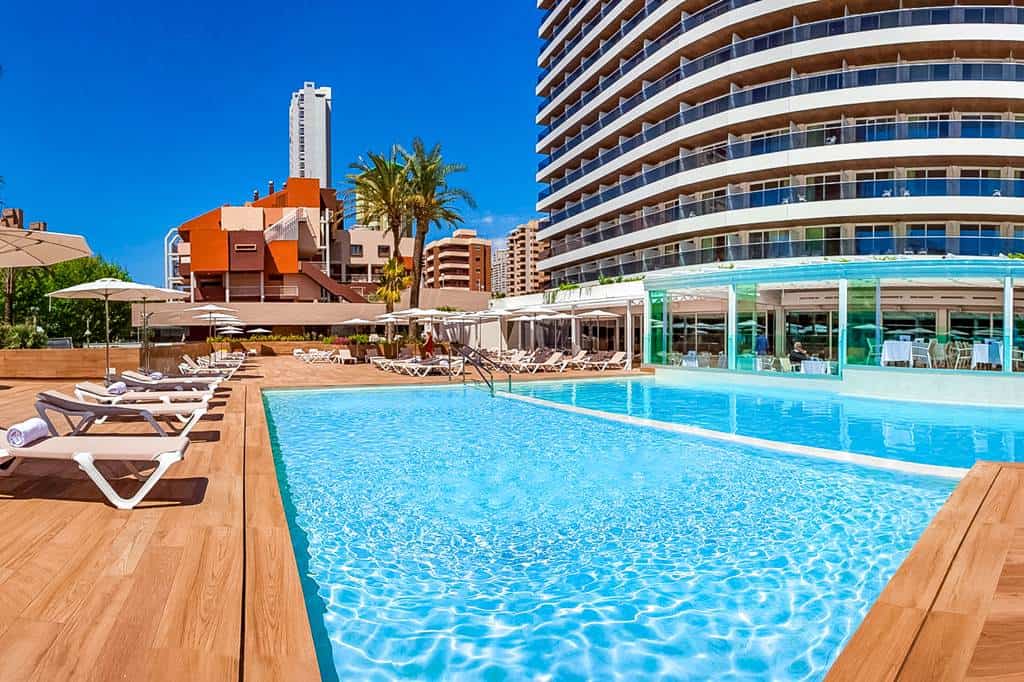 The Hotel Don Pancho is a classic Benidorm hotel known for its elegance and impeccable service. It's an excellent option for golfers seeking a sophisticated and comfortable stay.
6. Sol Pelicanos Ocas: Budget-Friendly Fun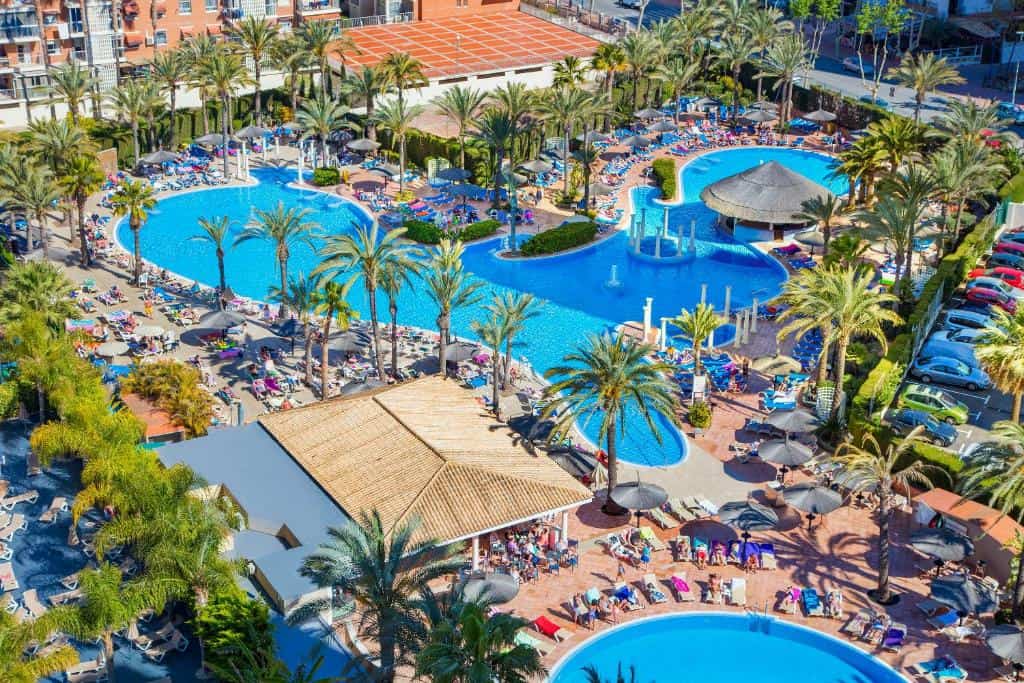 For those seeking budget-friendly options without sacrificing quality, the Sol Pelicanos Ocas offers a great combination of affordability and amenities. It's a popular choice for travelers looking to explore Benidorm's vibrant nightlife.
7. Hotel Poseidon Playa: Beachfront Bliss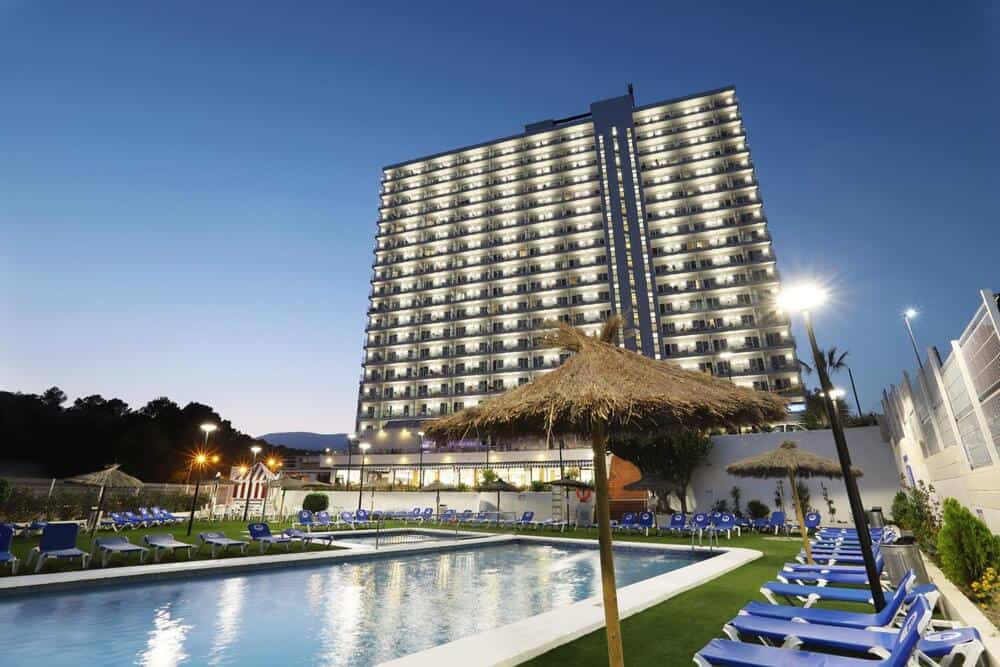 Located right on the beachfront, Hotel Poseidon Playa offers breathtaking sea views and direct access to the sandy shores. It's a great choice for golfers who want to combine golf with beach relaxation.
Choosing the right hotel can enhance your golf trip by providing comfort, convenience, and the amenities you desire. At Union Jack Golf, we understand the importance of selecting the perfect accommodation, and our hotel selection reflects our commitment to ensuring your golf vacation is as enjoyable and stress-free as possible.
When you book your Benidorm golf vacation with us, you can rest assured that your accommodation will be handpicked to complement your golfing experience. Whether you prefer luxury, family-friendly options, adult-only resorts, or budget-friendly choices, we have the perfect hotel waiting for you. Explore our hotel selection, and get ready to tee off in style while enjoying the best of Benidorm's hospitality.